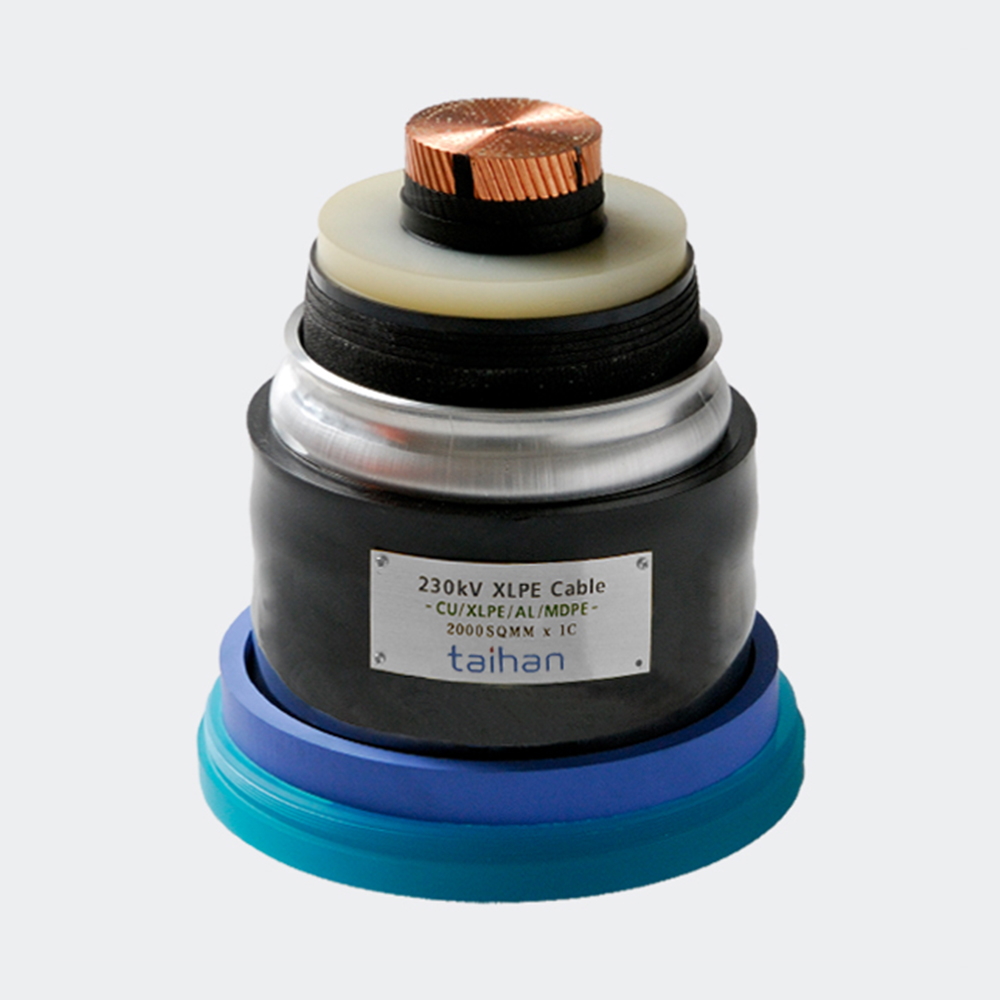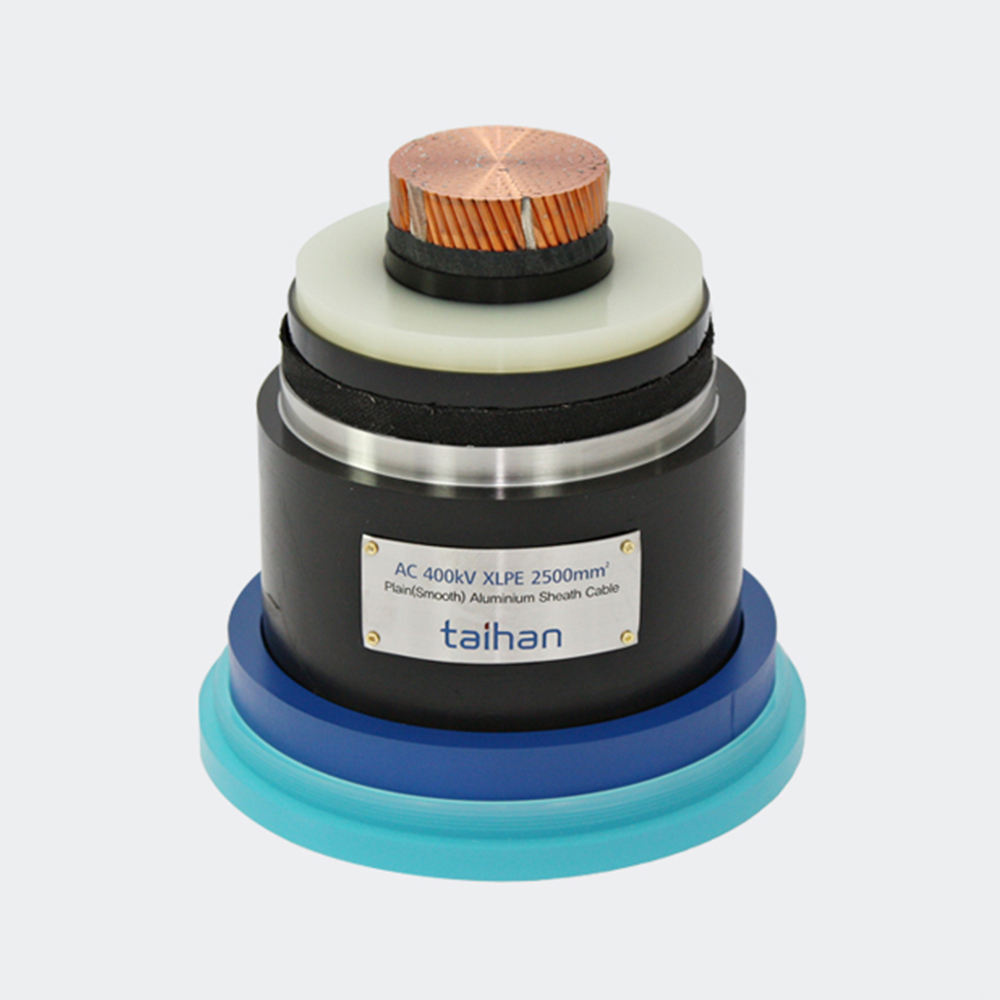 EHV Cable
Extra-High Voltage XLPE Cables
공유하기
Cross-linked polyethylene (XLPE) is polyethylene (PE) whose chemical structure is modified by cross-linking reaction and has a high allowable operating temperature of 90℃ and excellent electrical properties. As the problem of water tree, which is considered as a biggest weakness, has been improved with the development of manufacturing technology, XLPE is now widely used as an insulation material for power cables of various voltages as well as extra-high voltage.
Manufacturing
Process

Extra-high voltage XLPE cables are manufactured through such processes as wire drawing, stranding, insulation, drying, etc. As the main process, insulation involves extruding and coating polyethylene with a crosslinking agent over the conductor, crosslinking at high temperature and high pressure, and cooling under pressure.

Taihan manufactures XLPE cables with an extra-high voltage VCV (Vertical Continuous Vulcanization) system at Dangjin plant tower, which is one of the tallest (160.5 m) in the world.
Types and Uses

66~500kV XLPE Insulated Cable: This underground cable is used to build power grids in cities and large industrial complexes.
Features

Excellent electrical properties
High dielectric strength and small dielectric constant compared to volume resistivity
Maximized transmission capacity with continuous maximum allowable temperature of 90℃ with excellent heat resistance and aging resistance
Prevention of environmental pollution due to leakage of insulating oil from OF cables
Product Quick Search
Find the product you need quickly and easily