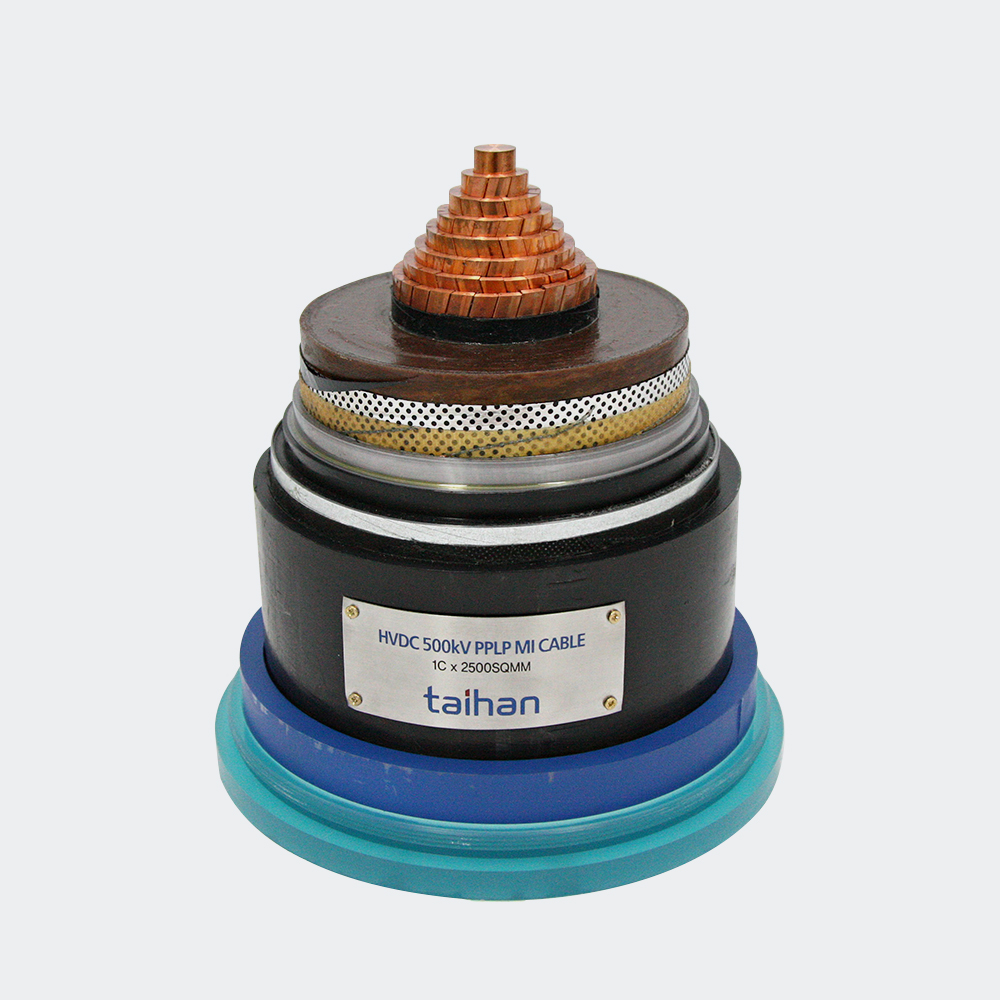 EHV Cable
Extra-High Voltage DC Cables
공유하기
The extra-high voltage DC cables (HVDC) convert AC power into DC power before transmission. Since they have low transmission loss and can transmit more than twice the current, they are suitable for long-distance large-capacity transmission.
Taihan has developed HVDC 500kV MI cables insulated with polypropylene laminated paper (PPLP) and HVDC 500kV XLPE cables insulated with cross-linked polyethylene (XLPE) according to the insulation method required by the consumer.
Types

HVDC 500kV MI cable: Impregnated with insulating oil after paper-rolling process.
(General OF cables are filled with insulating oil in the metallic sheath)
HVDC 500kV XLPE cable: Insulated with DC-XLPE material
Features

Increased importance of long-distance transmission
Available for land use in addition to submarine cables
Lots of advantages such as high transmission capacity, long distance connection, low cost, low loss, etc.
Product Quick Search
Find the product you need quickly and easily