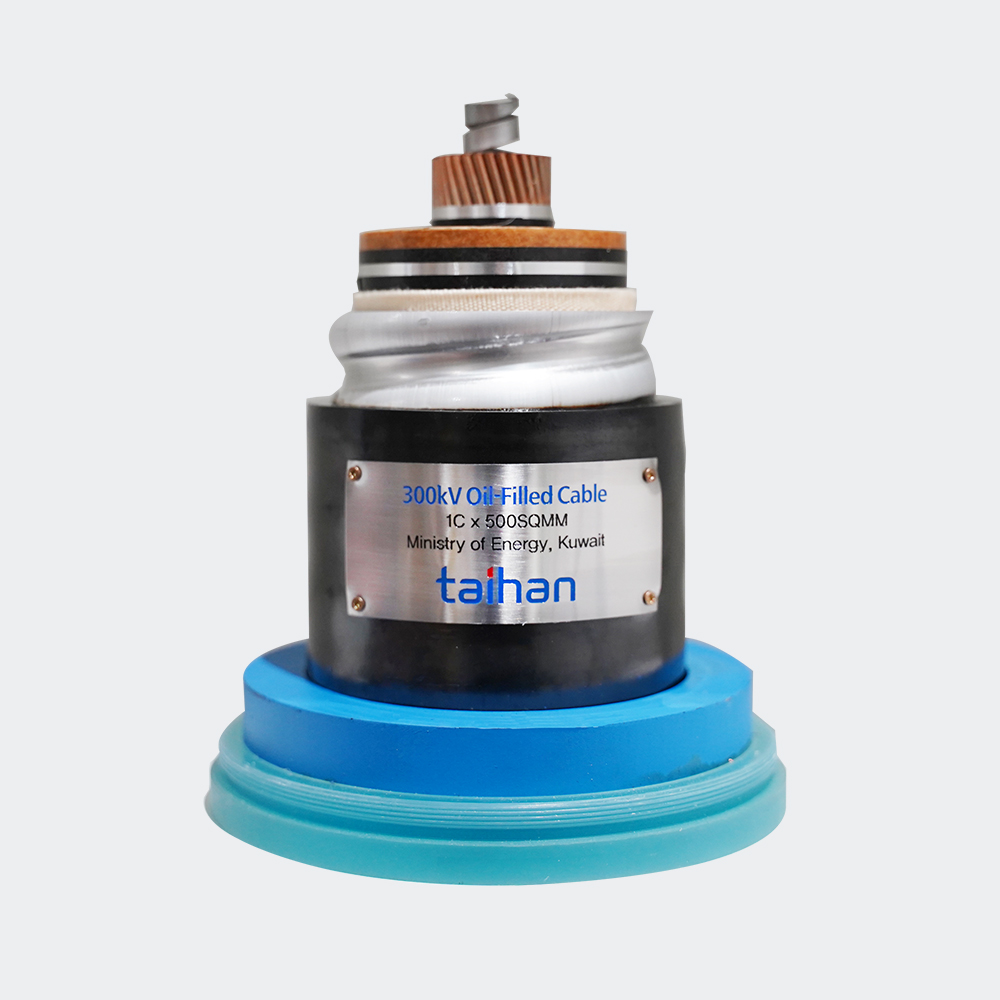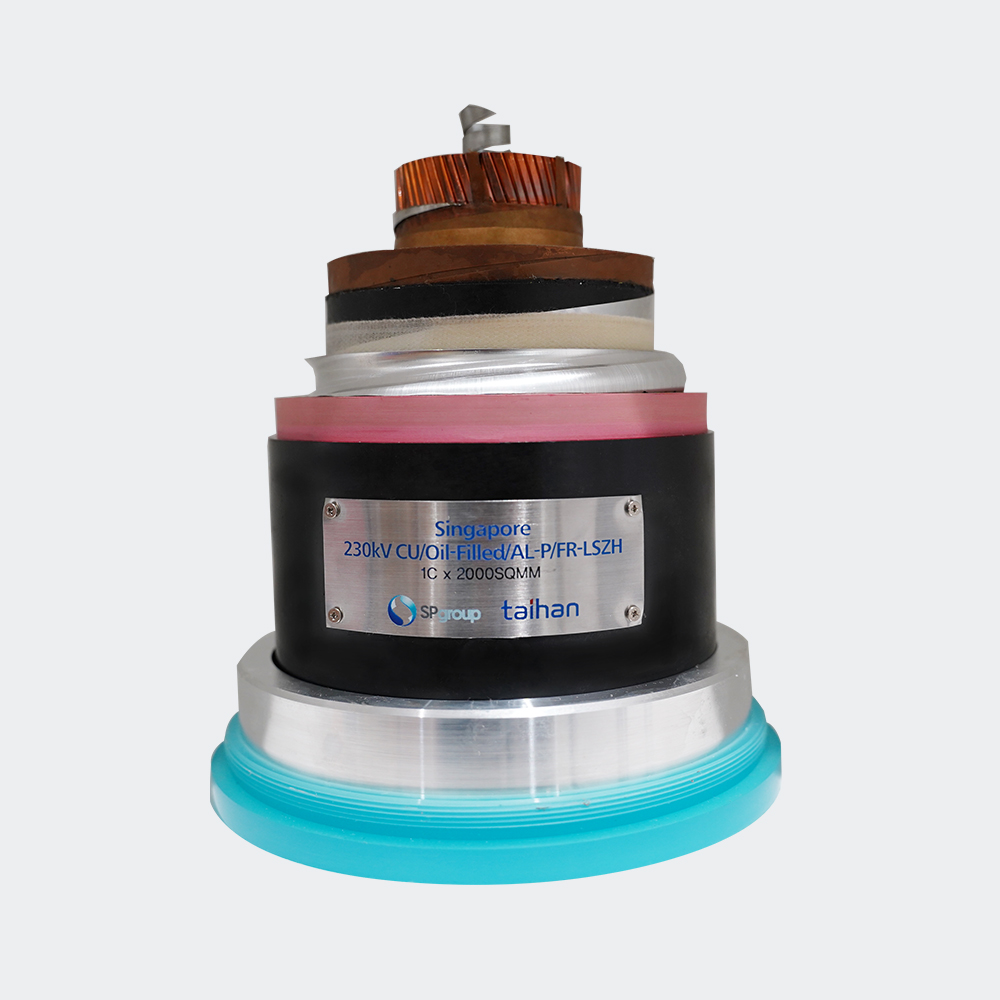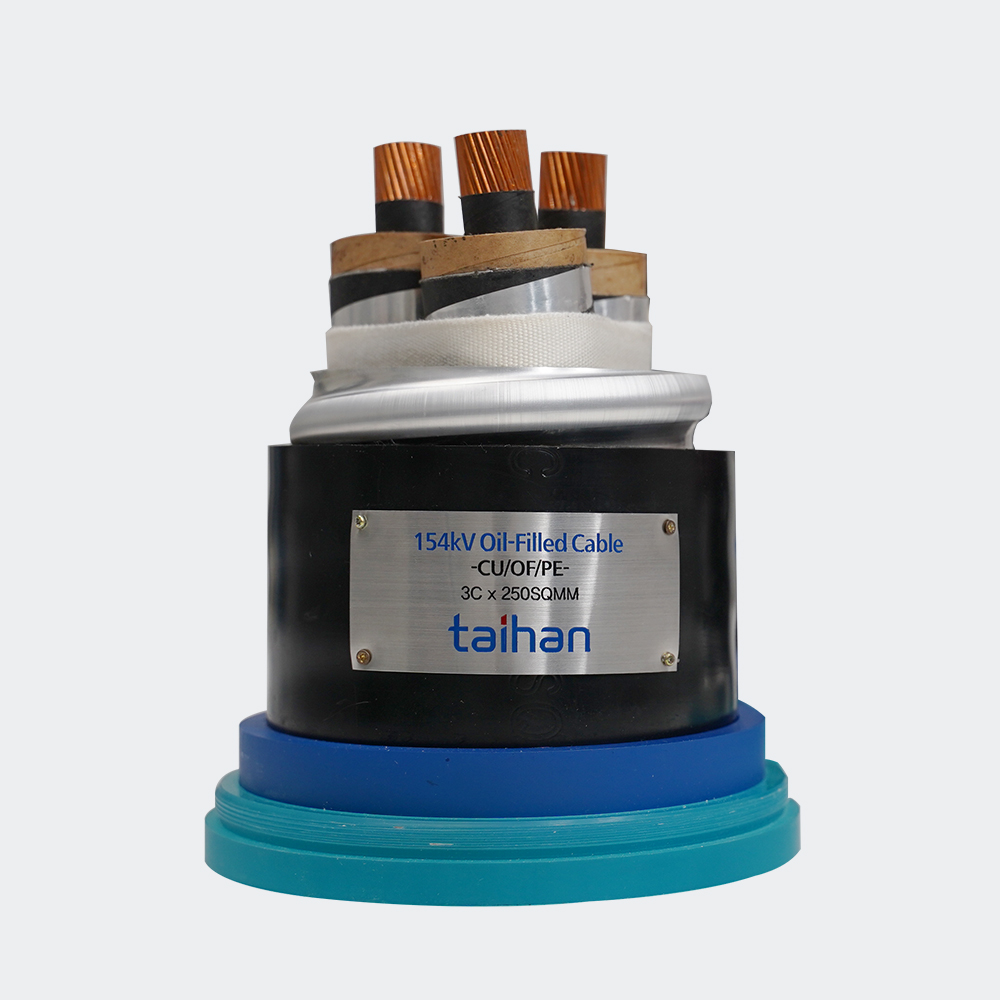 EHV Cable
Extra-High Voltage OF Cables
공유하기
Oil-filled (OF) paper insulation cables have a history of over 100 years, and use insulating paper impregnated with low-viscosity insulating oil as an insulator. By applying a pressure higher than atmospheric pressure, the gap in the insulator is completely removed and as a result, the cables have very good electrical properties.
Manufacturing
Process

EHV OF cables are manufactured through the processes of wire drawing, stranding, paper-rolling and drying.

For the manufacturing, paper-rolling, drying, and oil-filling constitute are core processes

Paper-rolling tension : Prevents undesireable moisture, dust, and other foreign substances from entering the cable insulation
Drying process : Removes moisture from the paper-rolled core
Oil-filling process : Injects the reserved insulating oil into the metal sheath to fill the core
Types and Uses

66~400kV OF cable: This cable is used for building underground power grids in cities and large industrial complexes.
Features

Excellent electrical stability
Small cable outer diameter
Control the expansion and contraction of insulation oil depending on temperature change into the pressure oil tank
Early detection of cable faults
Product Quick Search
Find the product you need quickly and easily