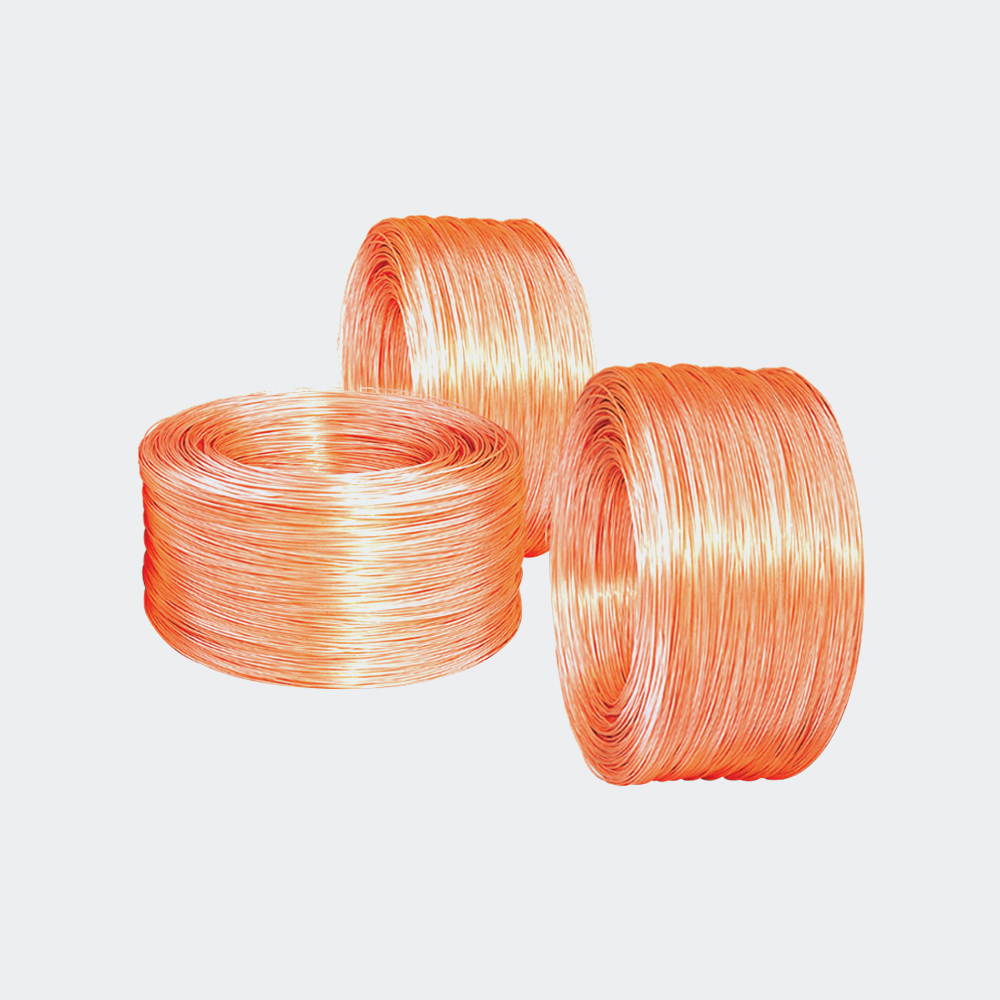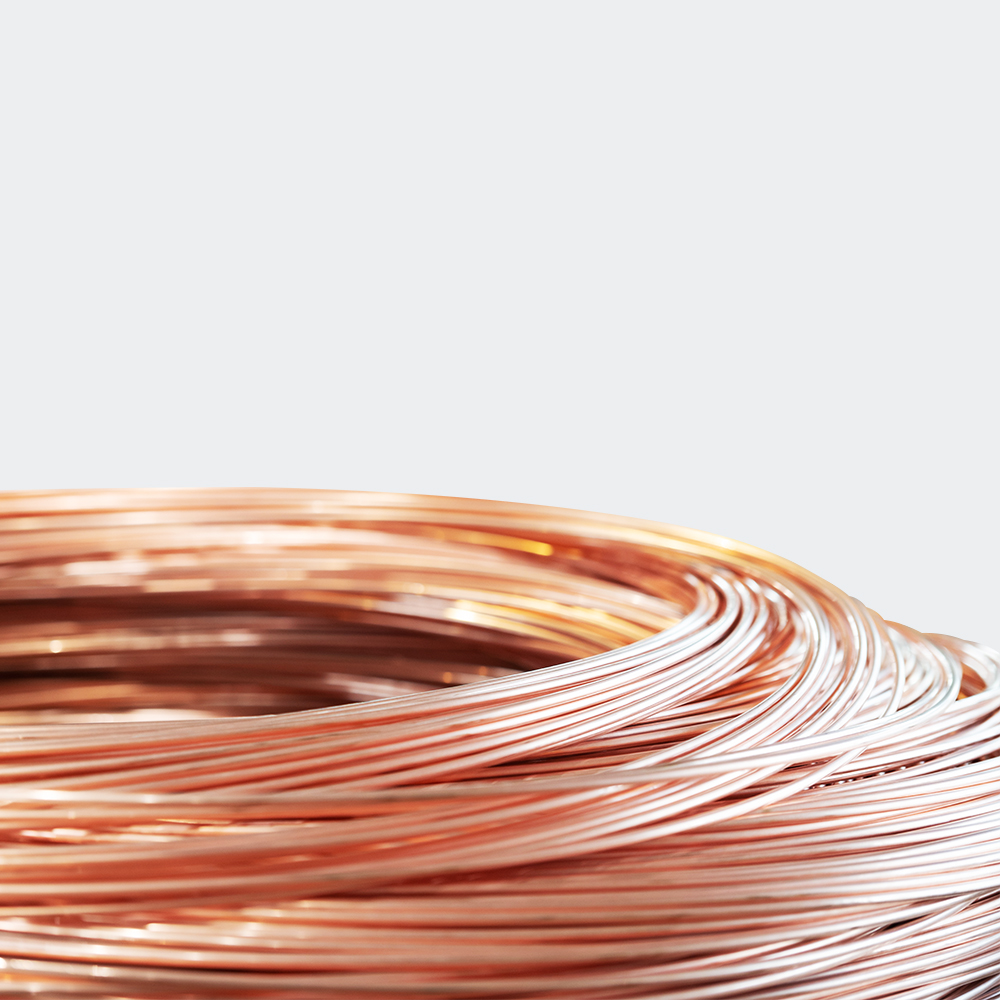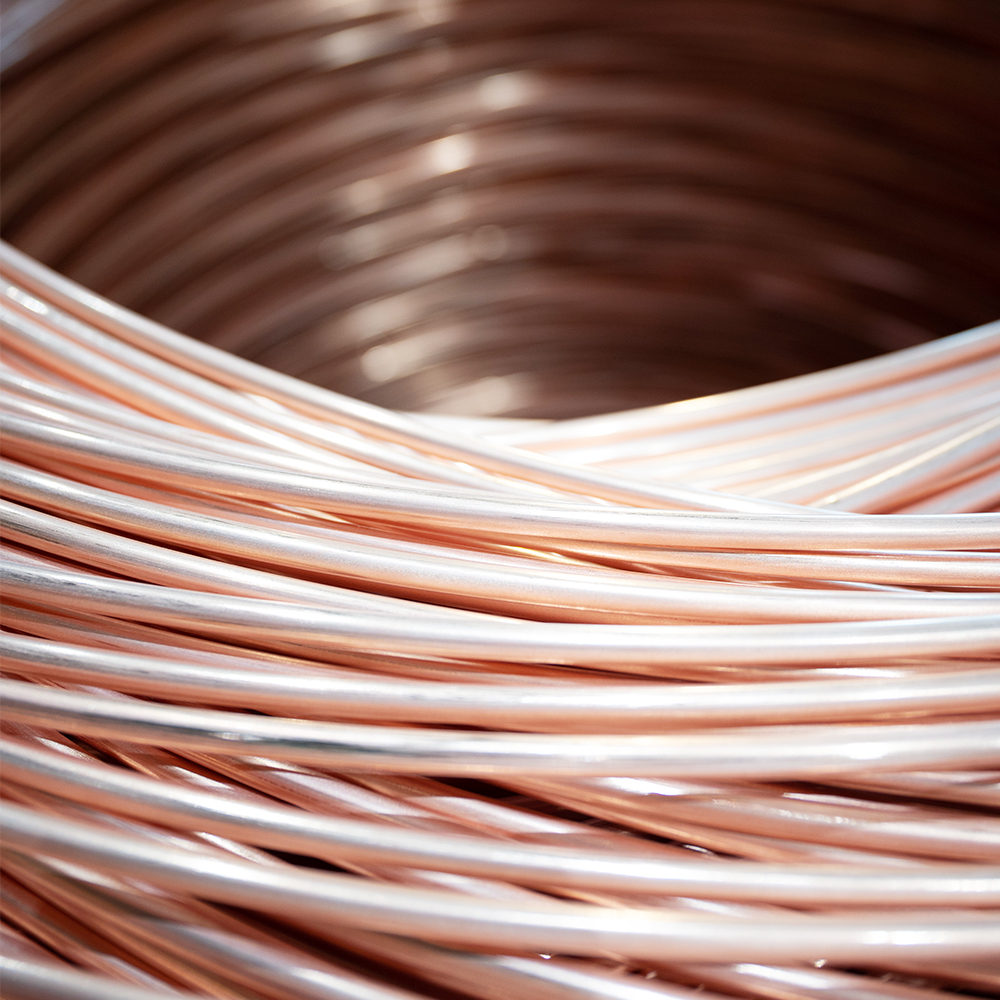 Taihan started copper rod business in 1980 for copper rods and wires, the most basic elements in cable manufacturing. Dangjin plant, which started manufacturing in 2011 after relocation, has improved efficiency and quality by equipping with new SCR facility and introducing an automatic control system to all production lines, and is currently manufacturing and supplying copper rods and wires for each application and with various sizes ranging from 1.35 to 23.0mm in diameter based on uniform quality management and the best technology.
Copper Rod

8.0 mm : Power cable, communication cable, flat wire, magnet wire, automobile cable, etc.
12.7 / 18.0 / 20.0 / 23.0 mm : Flat wire, high-voltage drop wire, high-speed electric trolley line, etc.
Copper Wire

1.35~4.25 mm annealed copper wire & hard copper wire (power cable, communication cable, magnet wire, automobile cable, etc.)
Manufacturing
Process

1. Melting : Burning automatic control system / Maximizes thermal efficiency and production efficiency / Automatic control of oxygen content / Mixed-fuel system / Excellent in stability

2. Holding : Maintenance of molten copper temperature / Automatic control of casting amount

3. Casting : Automatic control of casting amount / Largest casting cross-section diameter (10.2 sq. in.) / Minimal copper oxide / Minimal surface flaws / Uniform cooling

4. Rolling : 12 Stands / Maximizes forging effectiveness / Excellent lot surface / Produces maximum specs of 23 mm

5. Pickling : High-speed washing / Perfect elimination of copper powder / Surface glossiness

6. Coiling : All-line automatic / Automatic coil weighing / Compact packaging / Automatic banding and wrapping
Manufacturing
Specs

Purity : Over 99.90 %(Oxygen 100 ~ 650ppm)
Outer diameter & Allowable error : 8mm ±0.38mm
Conductivity : Over 20℃ 100 %
Elongation : Over 35%
Anodizing : Down 750 Å
Twist test : Twist, twist cutting, cutting
Coil diameter : Outer diameter 1,600mm x Inner Diameter 800mm
Coil weight : 2,500~5,000±50kg
Product Quick Search
Find the product you need quickly and easily