Taihan grows with local communities based on the people-centric management and value of sharing.

Taihan is committed to protecting health of all people
by creating worksites where the highest priority is placed on safety
Health and Safety Policy
Taihan promotes to prevent accidents and improve employees' quality of life by creating a safe and pleasant working environment based on employees' autonomous and systemized safety activities. Throughout the production process, Taihan strictly manages health and safety through risk assessment, safety inspection, emergency response, and training, etc. Taihan also maintains a high-quality health and safety management system, which is demonstrated by winning the ISO 45001 certification, an international standard for health and safety management system.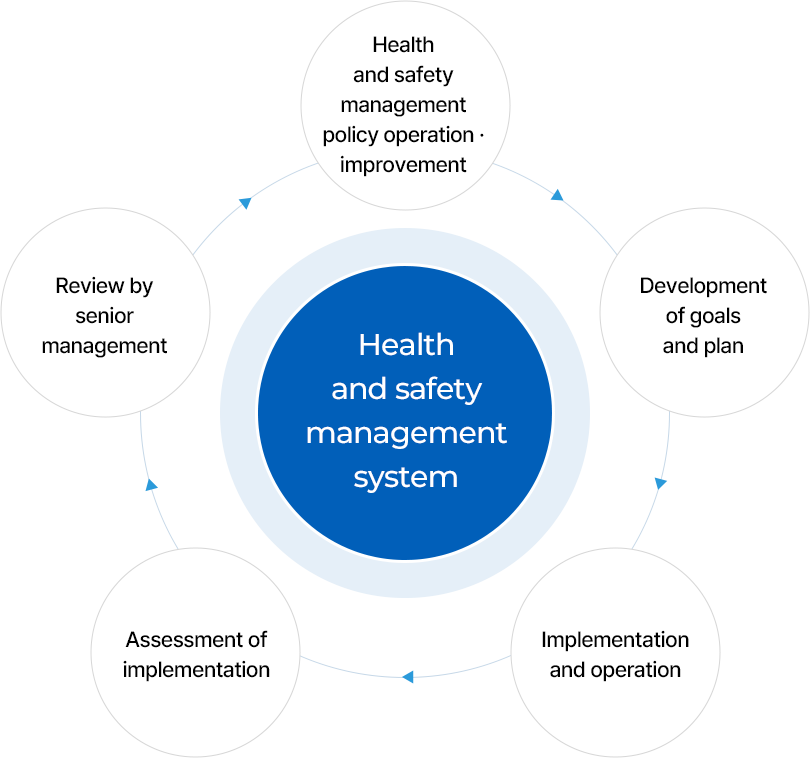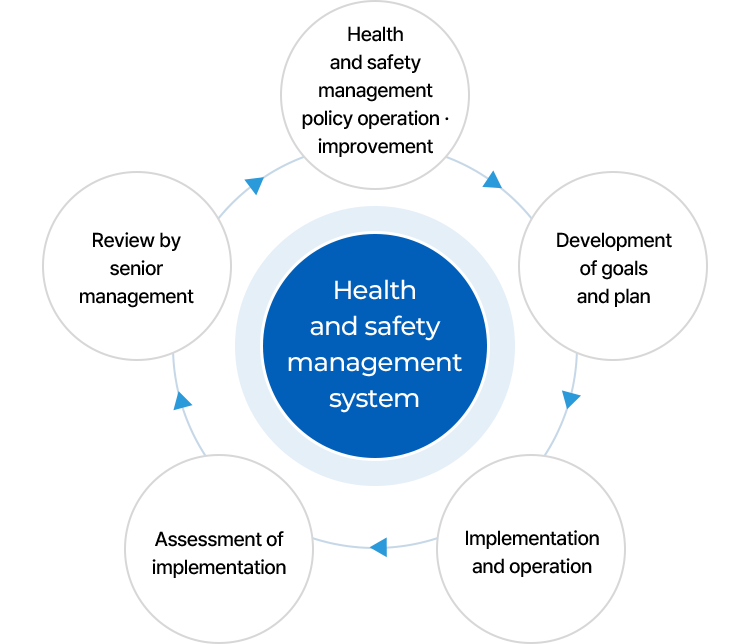 Health and safety management system
Health and safety management policy operation/improvement
Development of goals and plan
Implementation and operation
Assessment of implementation
Review by senior management
Key Activities
Health and safety inspection

Daily safety inspection
Internal safety inspection/specialized external safety inspection on high-risk machinery and equipment
Detection of hazard in advance and improvement

Health and safety training

Regular training on safety rules for operation
Special safety training for workers handling high-risk machinery and equipment
Monthly publication of safety, health, and environment bulletin

Cooperative programs for shared growth

Risk assessment of and technical support to suppliers

Employee health promotion

Employees' general health checkup
Regular investigation for hazardous factors

Strengthening emergency response competency

Regular training to minimize damage at emergency

Other

ISO45001 (health and safety management system) certification management
SCL (Safety Culture Ladder) certification management
Process Safety Management (PSM) system operation