The power lighting up
the world
Taihan connects energy and information across the globe.
Taihan, which was established as the first electric wire company in Korea,
paved the way for development of the fields of power and communication cables and base metal,
and has been leading the development of the global cable market as well as Korea market.

Today, Taihan, the company which recently opened a new chapter as a proud member of the Hoban Group,
endeavors to continue to lead the global electric wire industry as a successful enterprise for the next century
based on more upgraded products, proactive investment, and relentless innovation.
Establishment

1955

(Chosun Electric Wire 1941)

Countries Entered

100countries or more

Global

Network

8Subsidiaries 15Branch Offices

The World's Largest

Single Cable Plant

No.1

The Only ESG Company in the Electric Wire Industry

Grade A
The First and Best Records
in the Business

Since its foundation as the first electric wire company, Taihan has grown enormously and now is leading the global electric wire industry. In addition, Taihan has set countless first records and paved the way for exploitations of
new markets, which proves its
competitive edge.

Standard for Extra-high Voltage Power Grid

Taihan provides a stable power grid
in any environment with the best technological competitive edge and turnkey capabilities from system design, manufacturing, construction, and maintenance.

Optimal Solution that Increases Customer Value

Taihan increases customer value with total solutions optimized for all industries such as power infrastructure, construction, plant, mobility, and telecommunications.

Fast and Accurate
with Global Network

Taihan promptly and accurately responds to customers needs and market changes through a reliable network on every continent in the world.

Securing New Growth Engines

Taihan strengthens company's competitive edge by developing next-generation products related to carbon neutrality, environment preservation, and safety, etc. for the future society and promoting new businesses.

A Promise for a Sustainable Tomorrow

As a member of society, Taihan considers the environment and local communities its top priority and practices its social responsibilities to build a sustainable future.
Vision
Ever after succeeding in transforming its dream completely unimaginable at the time of its foundation into reality,
Taihan never stops its journey, but tries harder again to realize the best technology and quality for creating a better future.

To a Better Future We connect the future
People People-centric Culture

A people-centric corporate culture, focusing on communications and mutual trust
Future Future-Oriented

A brighter future through creative thinking and taking on challenges
Solution Customer Value

Customer satisfaction through technology and quality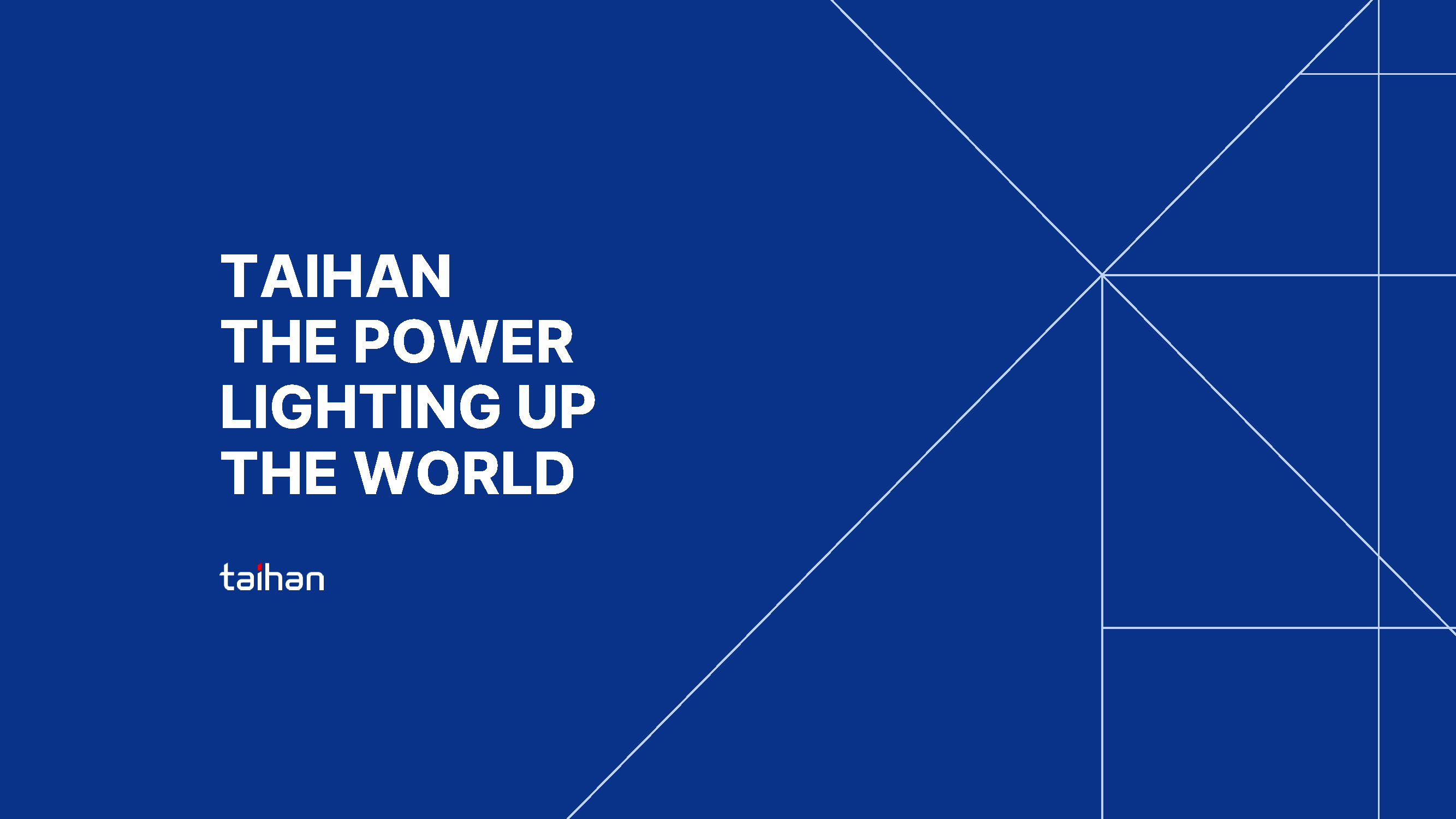 Taihan - the beginning of all connections. Please check out the Corporate profile for more detailed stories of Taihan.
Corporate Profile Download