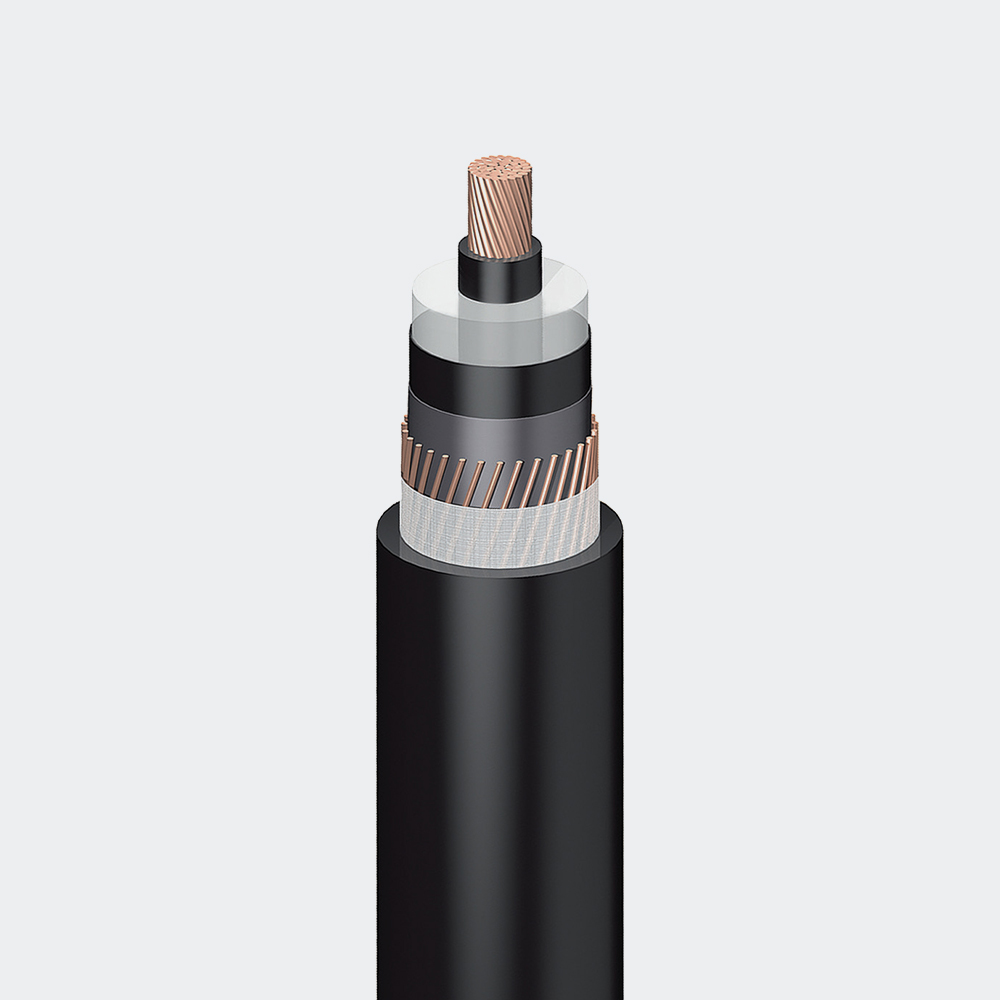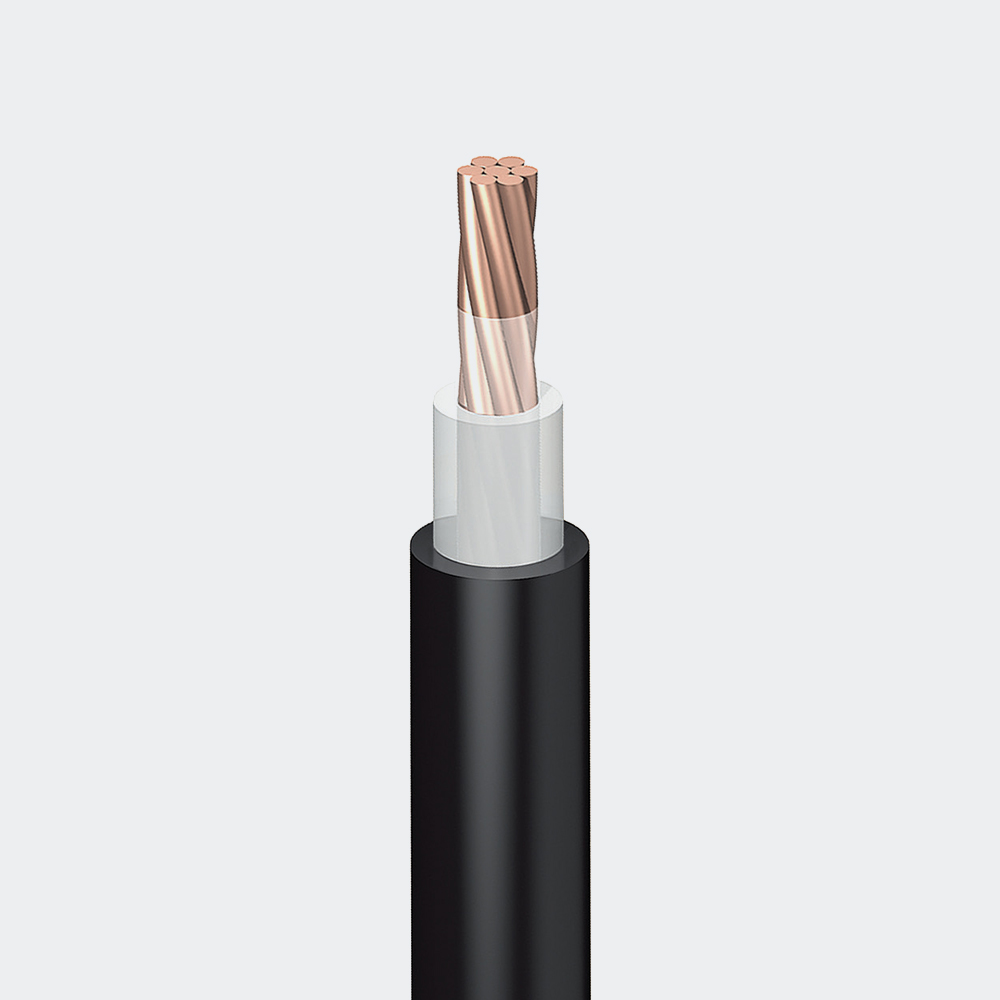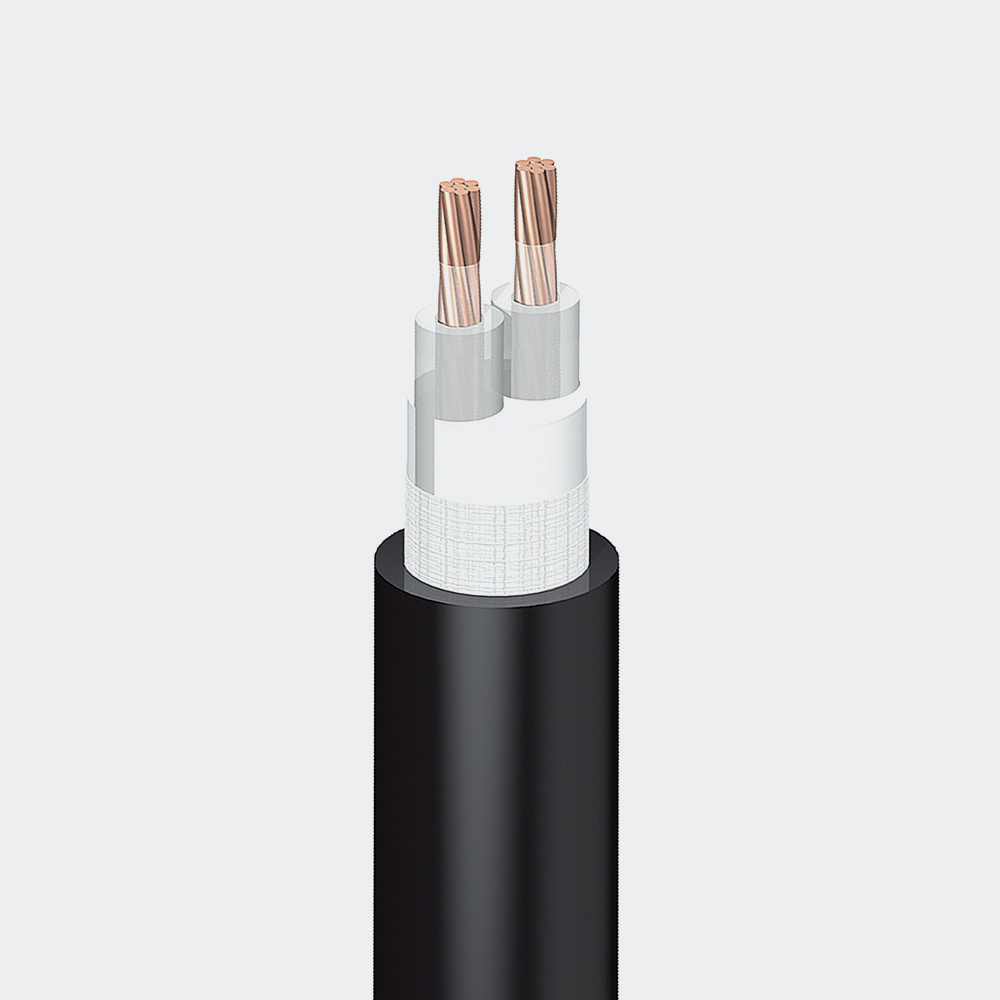 Distribution Cable
Mid/Low-Voltage Cable (MV/LV)
공유하기
As cables insulated over conductors with cross-linked polyethylene (XLPE), mid/low-voltage cables refer to general power distribution cables from 0.6/1kV to 22.9kV, which provide reliable power mainly for industrial complexes or commercial and residential buildings.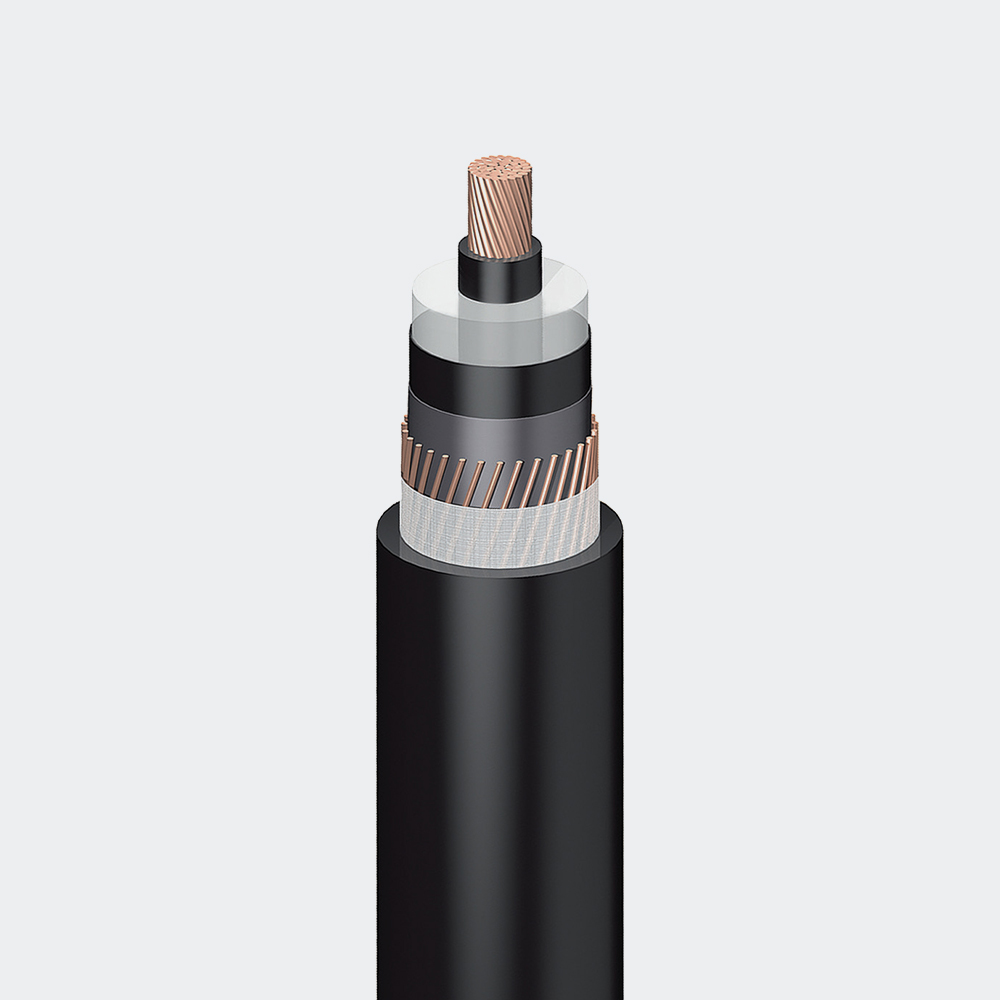 22.9kV MV/LV Cables
As 22.9kV-y multi-grounding power cables for underground distribution lines,
22.9kV MV/LV cables have excellent water penetration blocking performance and flame retardant properties.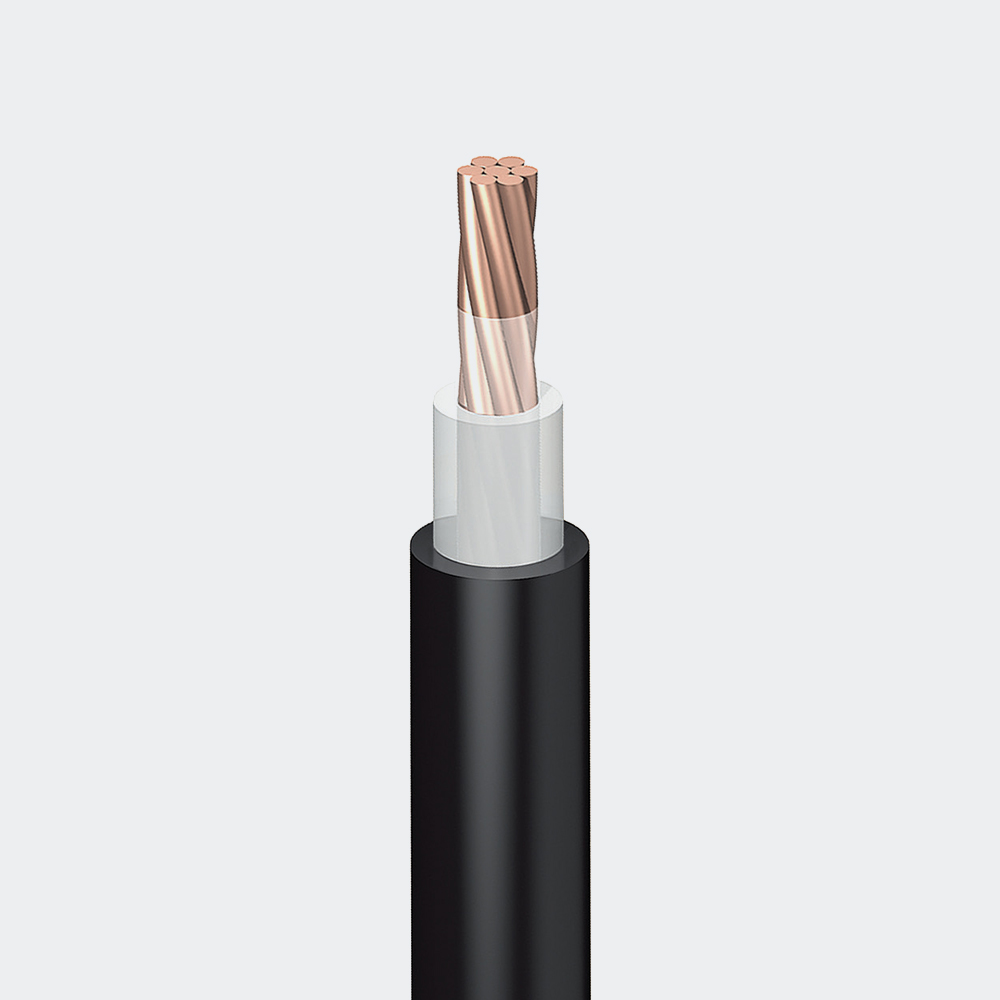 Mid/Low-Voltage Cables (MV/LV)
As power cables for distribution lines from 0.6/1kV to 6/10kV, mid/low-voltage cables (MV/LV) are used in commercial, residential buildings and industrial distribution lines.
Types and Uses

22.9kV concentric neutral conductor water-proof power cable 22.9kV-y CNCV-W): Suitable for outdoor vertical standing
22.9kV concentric neutral conductor tree-retardant power cable (22.9kV-y TR CNCV-W)
22.9kV concentric neutral conductor water tree-retardant power cable (22.9kV-y TR CNCE-W)
22.9kV concentric neutral conductor water tree-retardant aluminum power cable (22.9kV-y TR CNCE-W/AL)
: Suitable for tasks that may be affected by moisture, such as direct burial or duct pulling
22.9kV concentric neutral conductor flame-retardant power cable (22.9kV-y FR CNCO-W)
22.9kV concentric neutral conductor water tree-retardant halogen free polyolefin insulated power cable (22.9kV-y FR CNCO-W/AL)
: Suitable for places or tasks that may be affected by moisture, such as in common areas of electric power districts, substation premises, inside buildings, direct burial, or duct pulling
Features

Water treeretardant cross-linked polyethylene can suppress insulators' tree occurrence and block moisture penetration
Flame-retardant and eco-friendly materials are used to prevent the spread of fire and minimize the generation of toxic gases
Configuration
and
Specifications

Applicable specification : KEPCO standard or Korean wire standard specification

Type
CNCV-W
TR CNCV-W
FR CNCO-W,
FR CNCO-W/AL
TR CNCE-W,
TR CNCE-W/AL
Conductor
Annealed copper wire for electrical use or aluminum
(watertight compressed stranded wire)
Internal
semi-conductive Layer
Semi-conductive thermosetting compound
Type
XLPE
TR-XLPE
FR CNCO-W : XLPE,
FR CNCO-W/AL : TR-XLPE
TR-XLPE
External
semi-conductive Layer
Semi-conductive thermosetting compound
Neutral Conductor
(Water-blocking)
Annealed copper wire
(inflated tape on top/bottom)
Annealed copper wire
(inflated tape at the bottom)
Sheath
Polyvinyl Chloride
(PVC)
Polyolefin
(Halogen free Polyolefin)
Water-blocking Polyethylene
(PE)
Types and Uses

0.6/1kV cross-linked polyethylene cable (CV, TFR-CV, TFR-CV-WB, HFCO): Used for power and lighting circuits with 0.6/1kV or less at residential, building and industrial sites
6/10kV cross-linked polyethylene cables (CV, TFR-CV, TFR-CV-WB, HFCO): Used for power circuits with 6/10kV or less in ungrounded or single-ended grounding at buildings and industrial sites
Features

KS certification and electrical appliance safety certification: Ensuring the reliability of products
Excellent heat resistance by using cross-linked polyethylene with high heat resistance as an insulator
Prevents fire spread with excellent flame-retardant materials
Improved long-term use stability with strong sheath water resistance
Configuration
and
Specifications

1) 0.6 / 1kV Cross-linked polyethylene cable (CV, TFR-CV, TFR-CV-WB, and HFCO)

Applicable specification : KS C IEC 60502-1, Taihan's standard specification

Type
CV
TFR-CV
TFR-CV-WB
HFCO
Conductor
Annealed copper wire for electricity
(KS C IEC 60228, class 2)
Insulation
Cross-linked polyethylene (XLPE)
Combination
In case of multi-core,
combine the core with suitable inclusions and bind them to keep the circular shape.
Sheath
PVC
Flame-retardant PVC
Water-blocking
flame-retardant PVC
Low Toxic Flame-Retardant
Polyolefin

2) 6/10kV cross-linked polyethylene cable (CV, TFR-CV, TFR-CV-WB, and HFCO)

Applicable specification : KS C IEC 60502-2, Taihan's standard specification
Applicable specification : KS C IEC 60502-2, Taihan's standard specification

Type
CV
TFR-CV
TFR-CV-WB
HFCO
Conductor
Annealed copper wire for electricity
(KS C IEC 60228, class 2)
Internal
semi-conductive Layer
Semi-conductive thermosetting compound
Insulation
Cross-linked polyethylene (XLPE)
External
semi-conductive Layer
Semi-conductive thermosetting compound
Metal Shield
Copper Tape
Combination
In case of multi-core,
combine the core with suitable inclusions and bind them to keep the circular shape.
Sheath
PVC
Flame-retardant PVC
Water-blocking
flame-retardant PVC
Low Toxic Flame-Retardant
Polyolefin
Product Quick Search
Find the product you need quickly and easily