2022.12.05
Taihan has completed the development of a 500kV LCC XLPE HVDC land cable and obtained certification
공유하기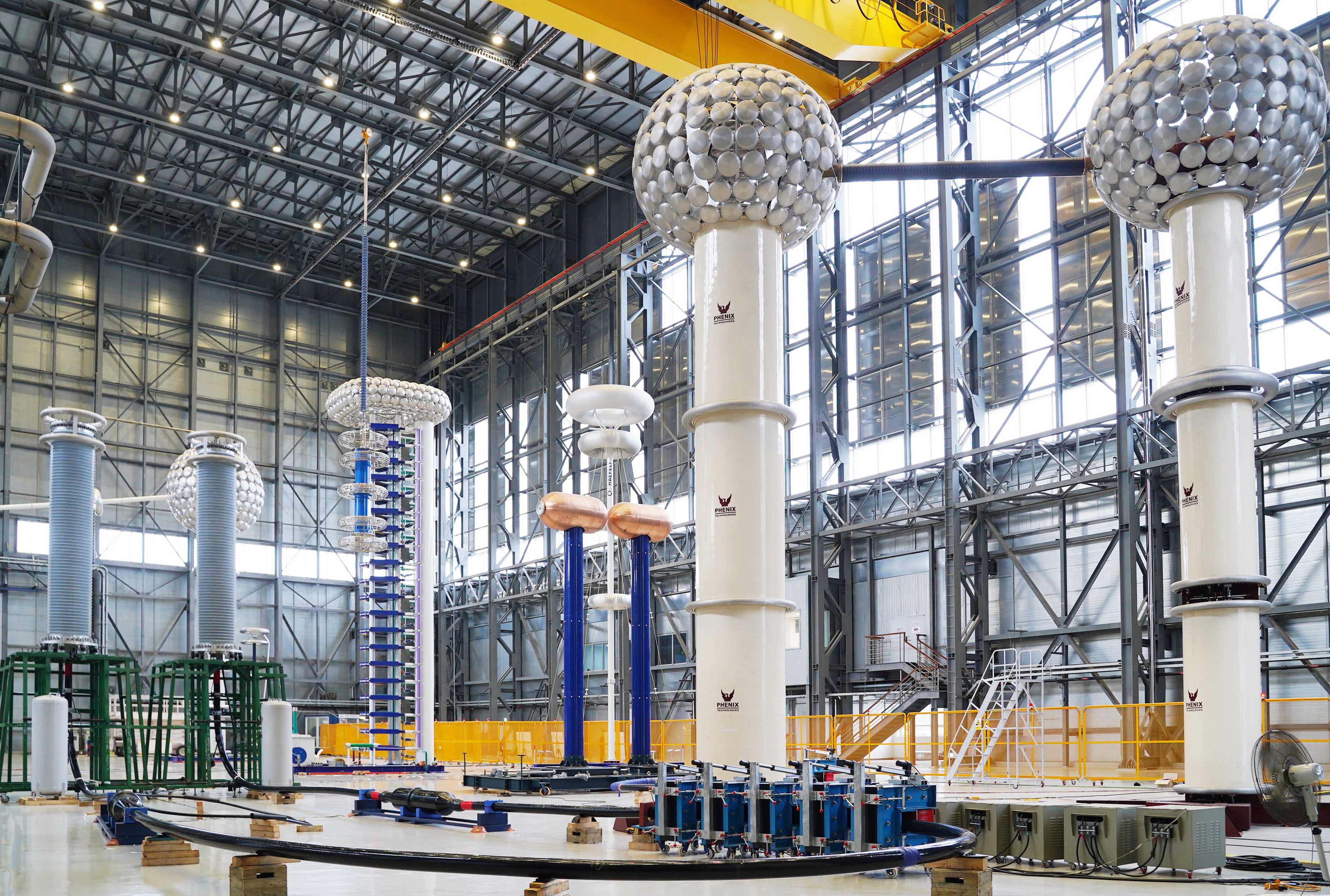 Picture description) Taihan is conducting internationally accredited certification in the KEPCO Electric Power Research Institute's Gochang Power Test Center.
"500 kV LCC XLPE HVDC Cable"! Taihan, made a splendid achievement of obtaining Internationally Accredited Certification of Korea's First
- Successfully completing KEMA international certification for immediate commercialization, and certification for 500 kV VSC
- Securing opportunities to participate in large-scale domestic projects at the same time as well as acquiring technology and stability certification
- As the HVDC cable market in Europe, U.S., etc. is rapidly growing and HVDC cable is suitable for transmission over long distances and application in new and renewable energy, the demand for HVDC cable is expected to rapidly increase
Taihan will begin making full-fledged efforts to extend its influence into the market of HVDC cable rapidly growing on a worldwide basis.
Taihan (CEO Na Hyeong-gyun) announced on Dec. 5th that it has completed the development of a 500kV LCC (Line Commutated Converter) XLPE HVDC (High Voltage Direct Current) land cable system and obtained internationally accredited certification.
500 kV is the highest voltage among LCC XLPE HVDC cable systems developed so far, and Taihan made a splendid achievement of completing KEMA international certification as it is the first in Korea and the second in the world after Japan to complete KEMA internationally accredited certification for 500 kV LCC XLPE HVDC cable. KEMA international certification is an internationally accredited certification with which export and commercialization without separate testing are possible.
HVDC has less power loss than AC (Alternating Current) and has no restriction in the transmission distance, so it is touted to be a key technology for long-distance large-scale power transmission. The demand for HVDC is growing rapidly internationally as the demand for inter-country power grid connection (Super grid) and new & renewable energy sources based on DC such as solar power, wind power, and fuel cells increase. It is estimated according to industry experts that the global market size of HVDC cables will expand from KRW 70 trillion in 2020 to KRW 159 trillion in 2030.
In particular, HVDC, which is insulated with XLPE has excellent insulation and heat resistance performance and high durability, so the demand for HVDC is rapidly growing in the advanced markets such as Europe and the United States, etc.
Taihan successfully completed the certification about the 500kV LCC XLPE HVDC land cable system in the presence of KEMA Laps in the KEPCO Electric Power Research Institute's Gochang Power Test Center. In particular, this certification has high significance in that the test was conducted by applying technical specifications higher than international standards so that it can be immediately used in large-scale HVDC projects scheduled to be conducted in Korea. By obtaining this certification, Taihan is officially recognized for its technology and stability, while at the same time securing an opportunity to participate in large-scale projects.
Furthermore, Taihan also succeeded in the KEMA international certification test for VSC (Voltage Source Converter) 500 kV HVDC cable in addition to LCC XLPE 500 kV HVDC cable. As a result, Taihan is equipped with technical capabilities for 500 kV HVDC land cable systems of all conversion methods, such as XLPE LCC and VSC, including the 500 kV MI-PPLP (Mass Impregnated Polypropylene Laminated Paper) HVDC developed in 2017, which allows Taihan to be able to actively respond to the market.
President of Taihan, Na Hyeong-gyun, said, "It is very encouraging that Taihan has been recognized for its HVDC technology through international certification at a time when the global demand for long-distance transmission and the spread of new and renewable energy sources are becoming active. We will actively seek business opportunities in projects that are in full swing in Europe and the United States, etc., as well as participating in large-scale HVDC projects scheduled to be carried out in Korea."
In addition, he added, "We will secure all technological capabilities related to HVDC and enhance competitive edge by completing the development of a HVDC submarine cable system as soon as possible by utilizing the submarine cable seaside plant scheduled to be built in Dangjin, Chungcheongnam-do."
Taihan judged that the demand for HVDC would continue to expand, selected HVDC cables as a key driving force for the company's sustainable growth, and established a dedicated organization in 2016. In 2017, it succeeded in developing a 500 kV MI-PPLP HVDC cable, jointly developed a new insulator material for HVDC cable accessories with Hwaseung Material Co., Ltd., a company specialized in manufacturing materials, and realized localization of HVDC core materials and technological independence.​