2022.06.16
Construction for the extra-high-voltage cable factory in Saudi Arabia
공유하기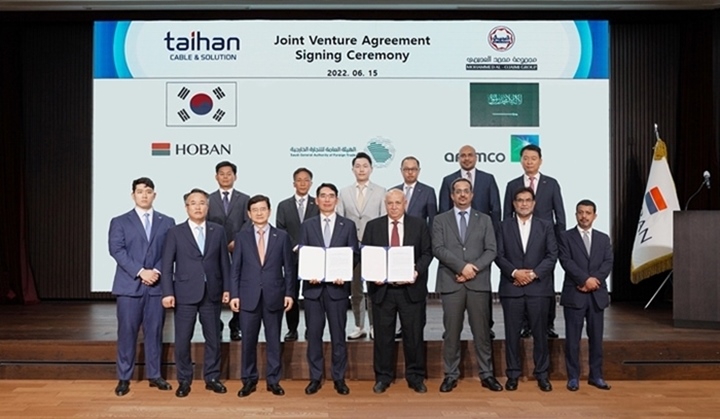 Taihan appears ready to step up its local investment plan in Saudi Arabia.
On the 15th, the company signed a new contract at Hoban Park Building #2 (Umyeon-dong, Seocho-gu) on creating a joint venture (JV) tasked with building an extra-high voltage cable production plant in Saudi Arabia. Taihan's joint investor for the project is the Mohammed Al-Ojaimi Group, an EPC specializing in the transmission and distribution of electricity across Saudi Arabia. Taihan is set to invest 51% of the USD 80 million in total investments (approx. KRW 100 billion) for this new project.
The factory will be built on a site stretching across 70,000m2 in a high-tech industrial complex located in Riyadh, the nation's capital. Once the factory is complete, Taihan will begin the local production of extra-high-voltage cables and power equipment required in extra-high-voltage power grids, and this, in turn, will have a positive impact in helping the company secure the technology and competitive pricing it needs to grow its business in the Middle East, Europe, and Africa.