Dangjin Plant
Cable production plant of top global scale and efficiency
Located at the center of international transport networks at Dangjin, Chungnam, the Dangjin Plant is the birthplace and core production base for Taihan's cable technology. Its scale and efficiency are second to none the world over. Boasting five unit factories for EHV, industrial cable, communication cables, base metal, and bus ducts, a center for technological research, and PQ test site, it operates at every stage of cable production from product development and production to the finished product testing. The Dangjin Plant is responsible for high-quality products destined for customers in 100 countries around the world, thanks to a state-of-the-art production line and environmentally friendly systems including a world-class VCV (Vertical Continuous Vulcanization) tower.
Established

2011

Employees

430 employees(as of 2022)

Area

350,000 ㎡
350,000

㎡

(about 50 soccer fields)

Production Capacity

29,220 tons a year(largest in the world for EHV cables)

Production Items

EHV, HV, MV/LV cables, copper rods, communication cables, bus ducts, and more
Green Factory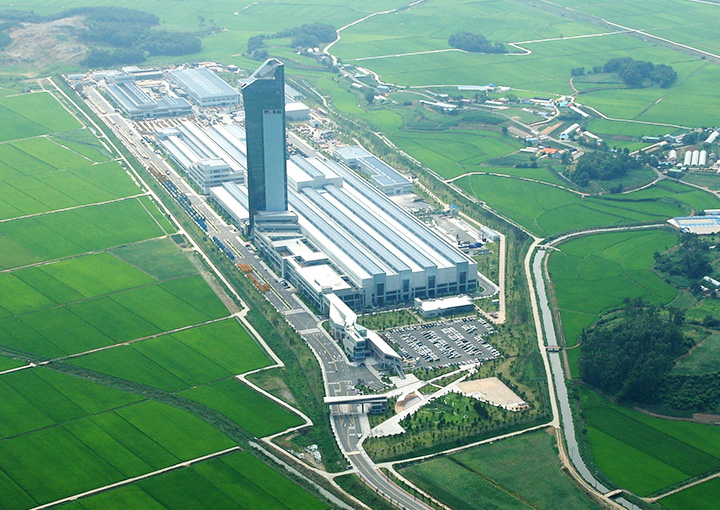 Dangjin Plant was designed from the ground up to be environmentally friendly and low-emission, with environmental protection and ecological restoration in consideration from the early stages of construction.
With environmentally friendly systems including natural lighting and wastewater recycling not found in ordinary manufacturing plants, we continue our efforts to minimize our environmental footprint and preserve nature.
Water used at the plant is entirely recycled; a system of zero wastewater discharge
Wetland ecology built for water purification and ecosystem restoration
Minimization of air pollution with the use of clean fuel
Smart Factory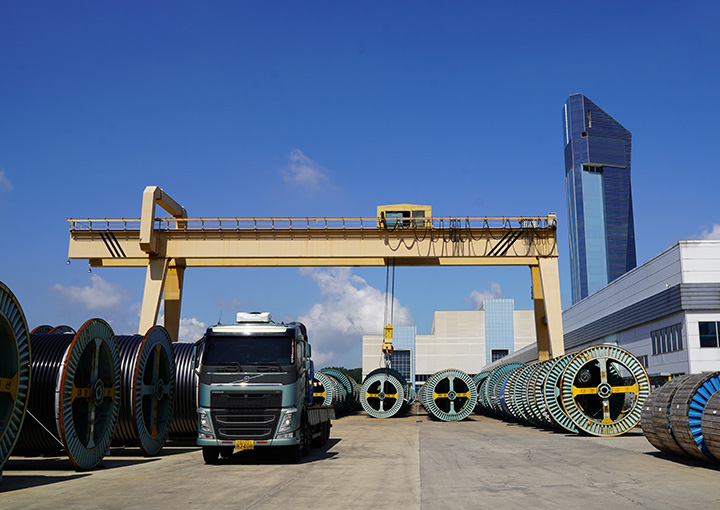 With its creative exterior complete with a cable motif design, Dangjin Plant is equipped with the latest line of facilities to enhance productivity, maximize efficiency, and put worker safety first, including automated logistics and central processing systems.
Operation of IFS (Intelligent Factory System)
Establishment and automation of an organic logistics system
Implemented a one-stop process for production, logistics, and management functions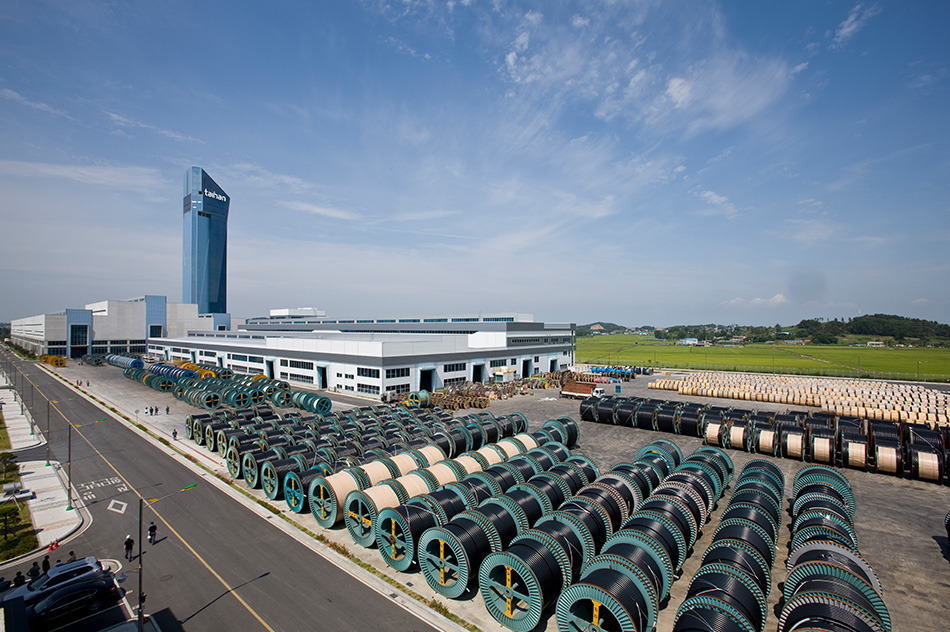 Dangjin Plant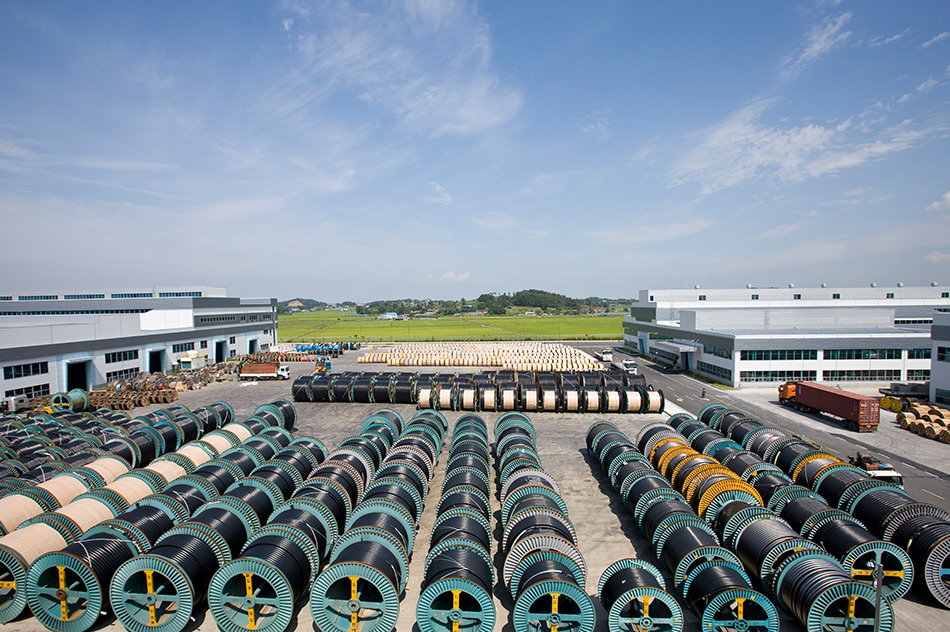 Dangjin Plant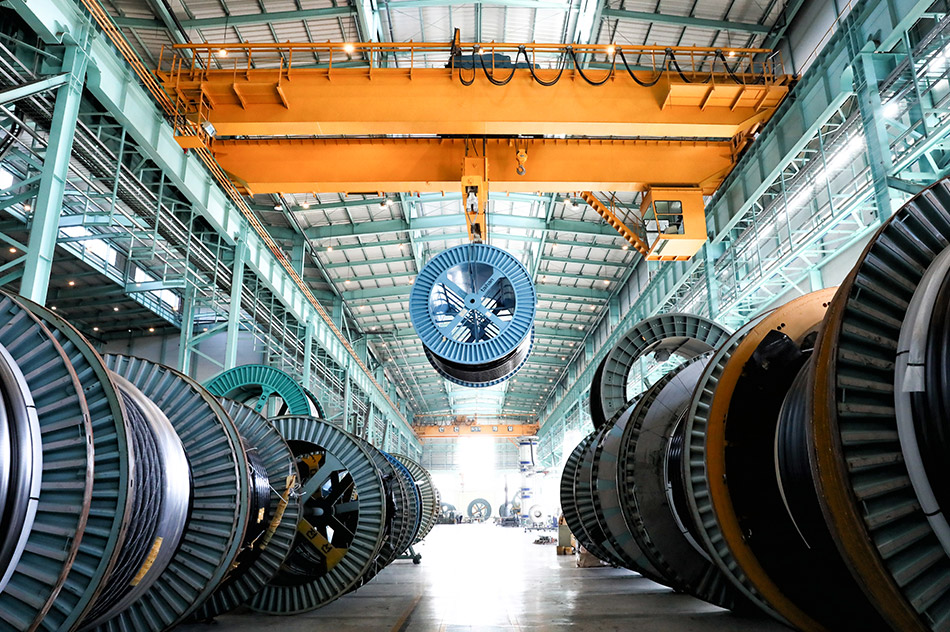 EHV factory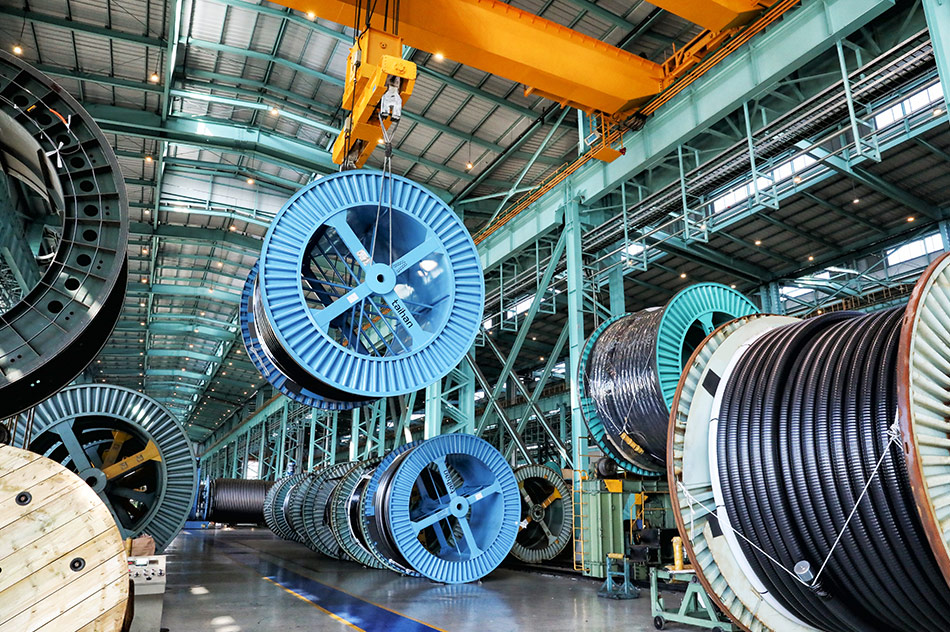 EHV factory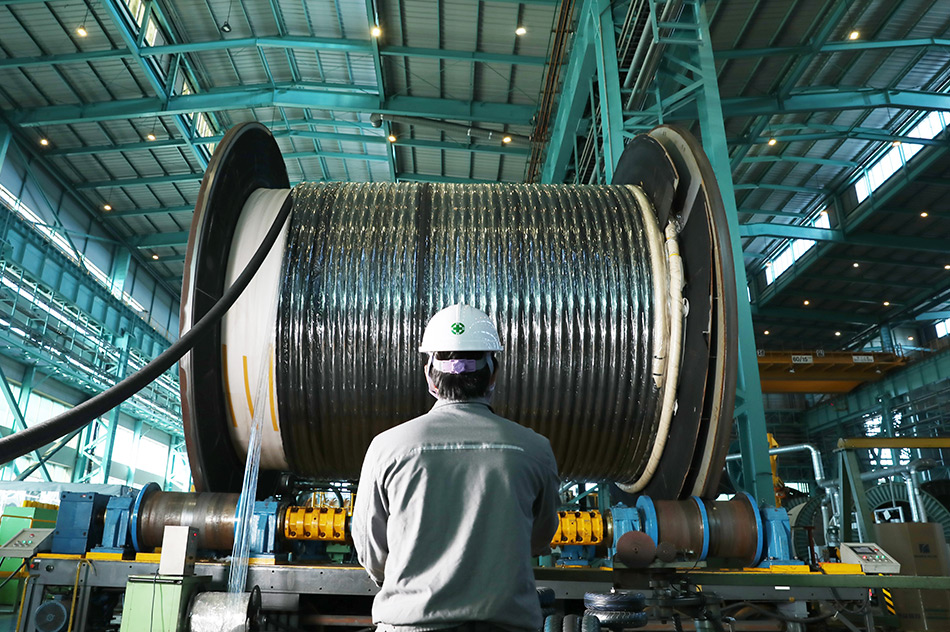 EHV factory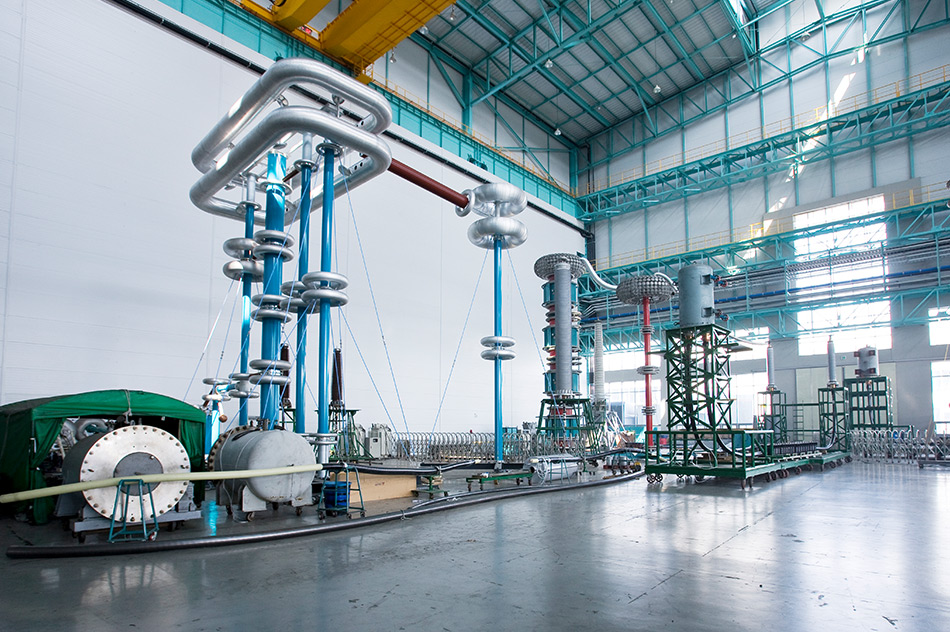 EHV factory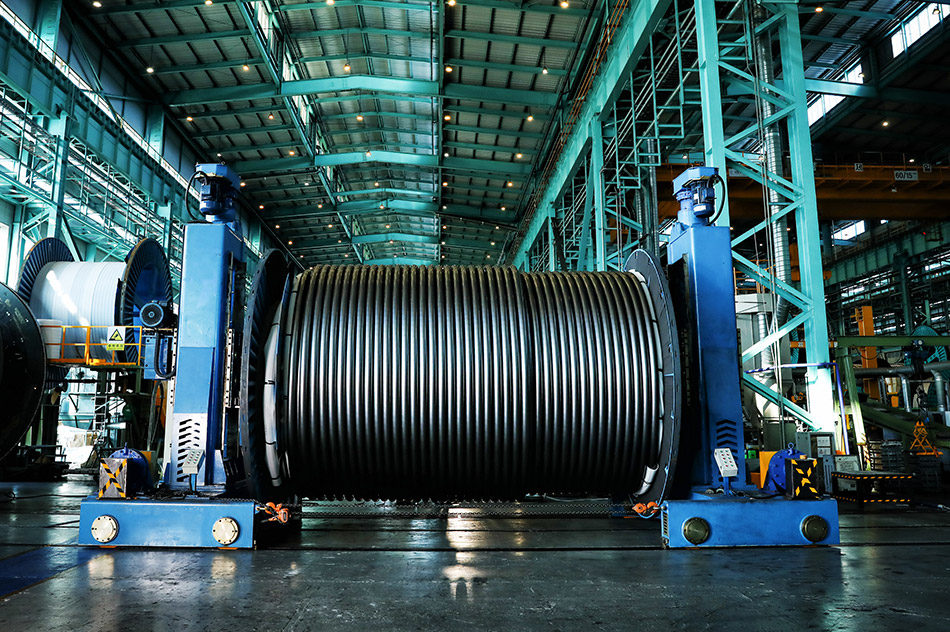 EHV factory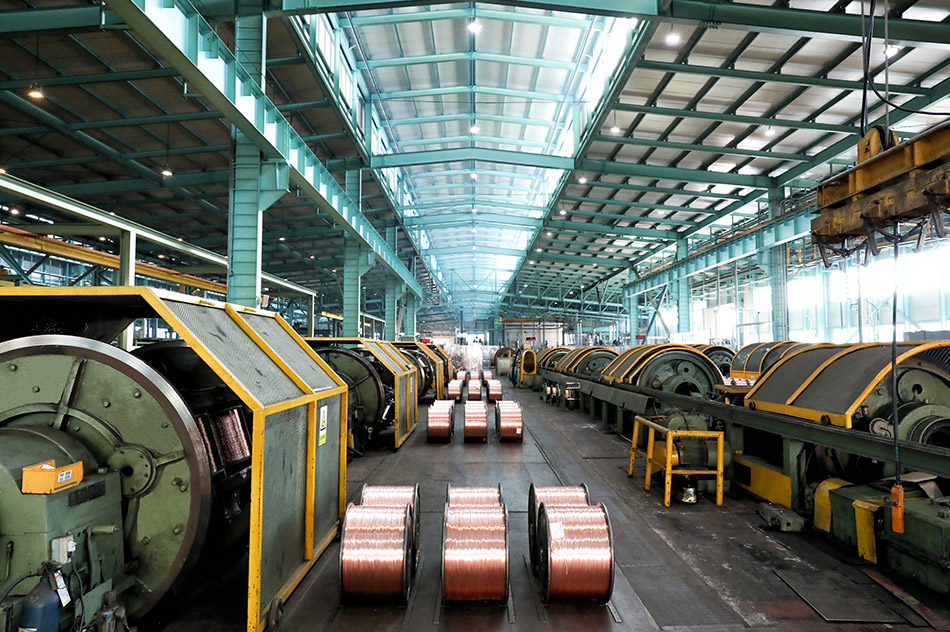 Industrial Cable factory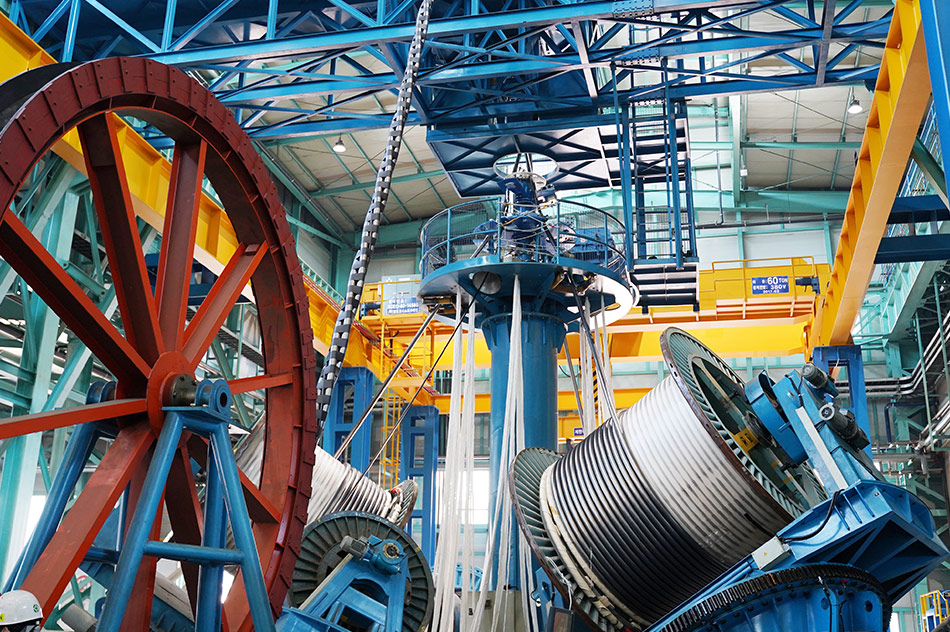 Industrial Cable factory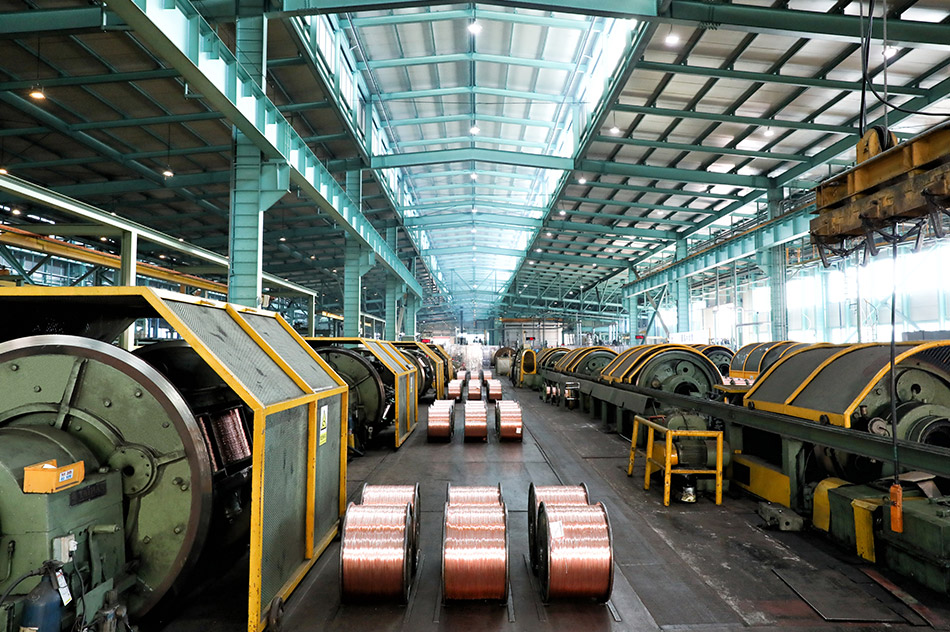 Industrial Cable factory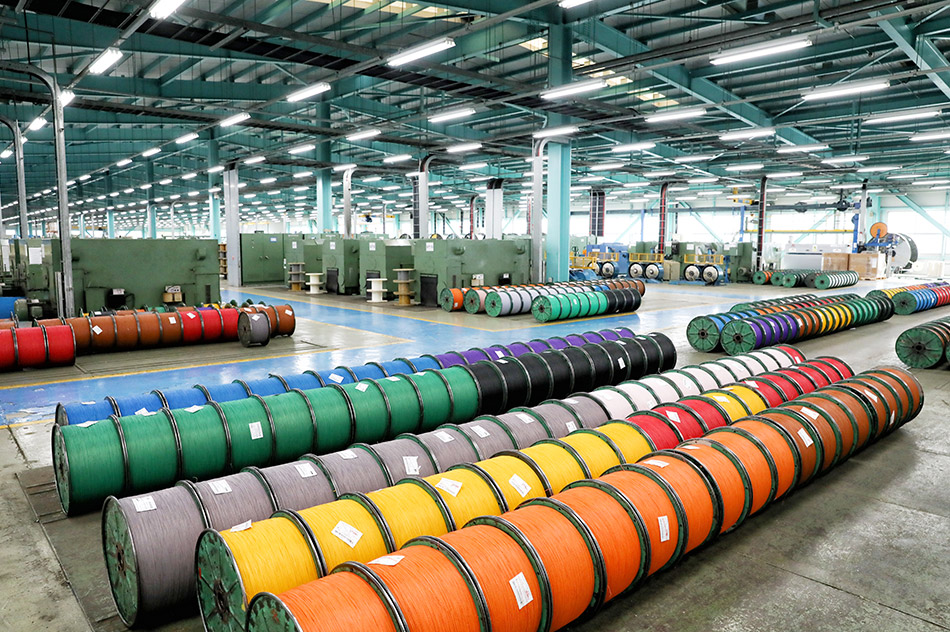 Communication factory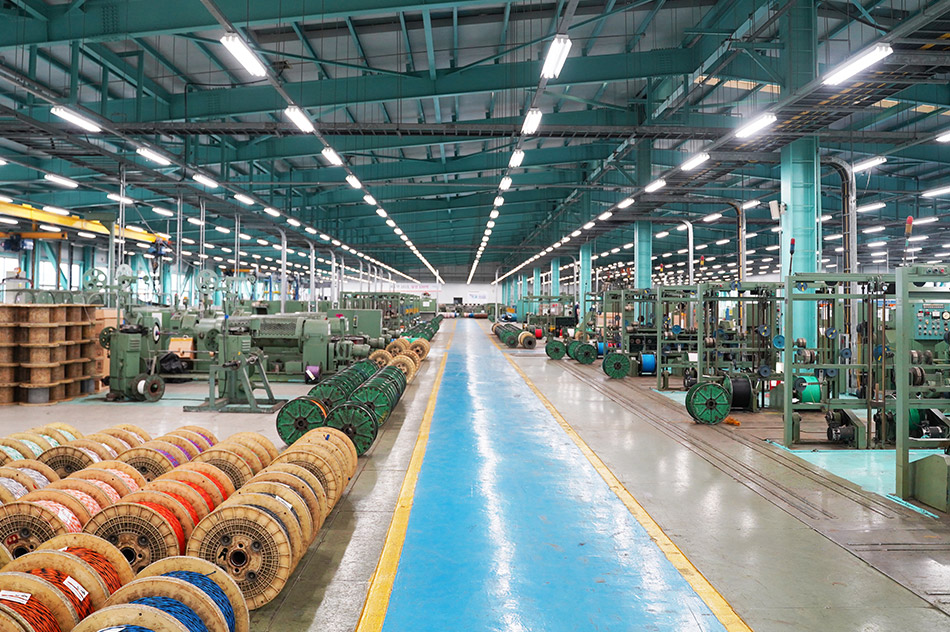 Communication factory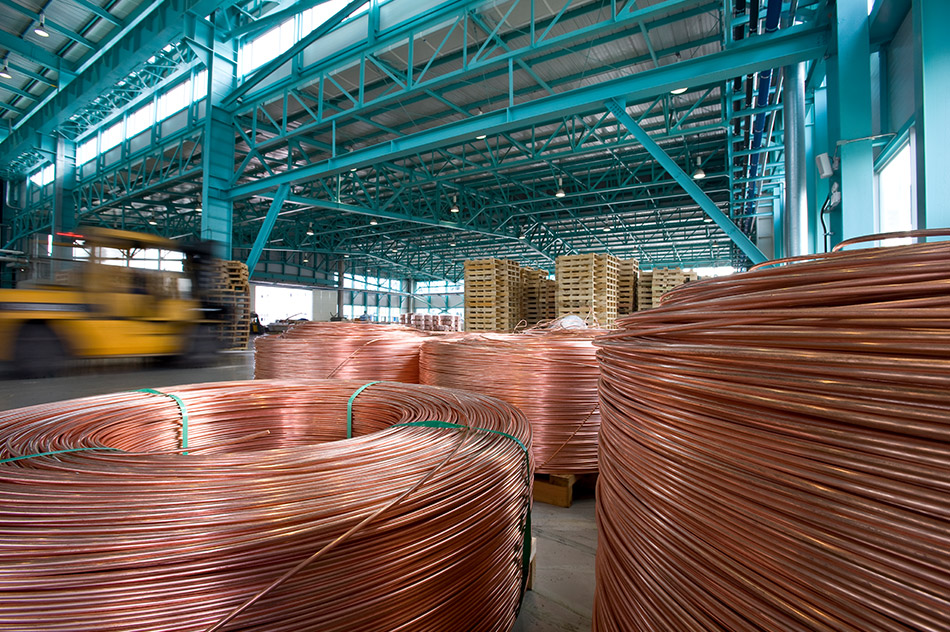 Base metal factory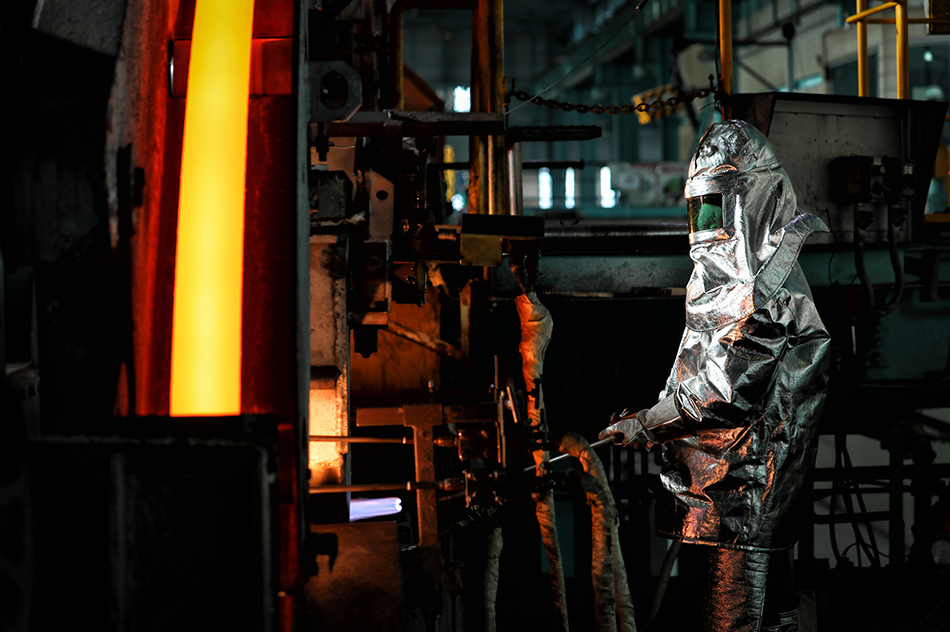 Base metal factory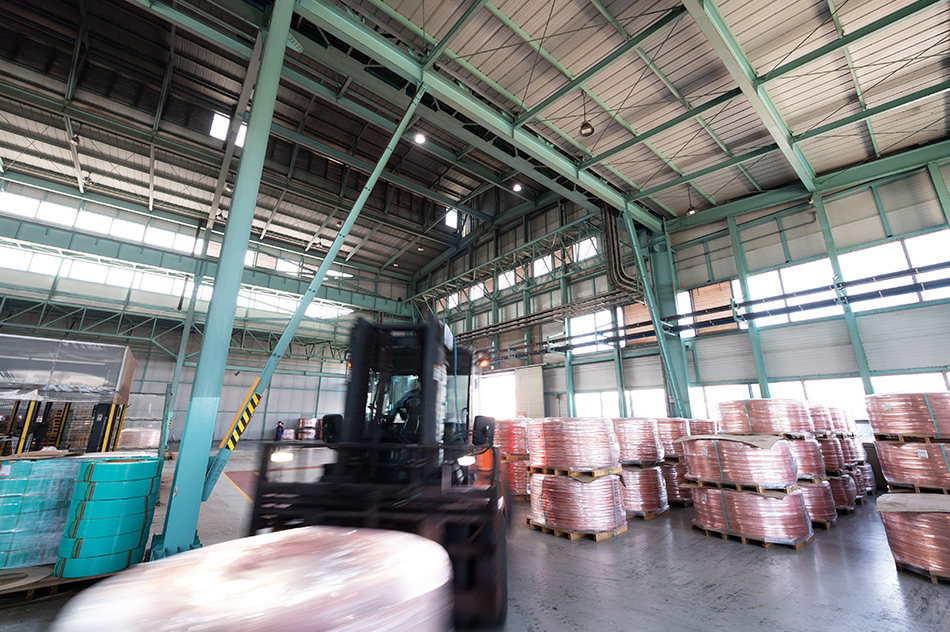 Base metal factory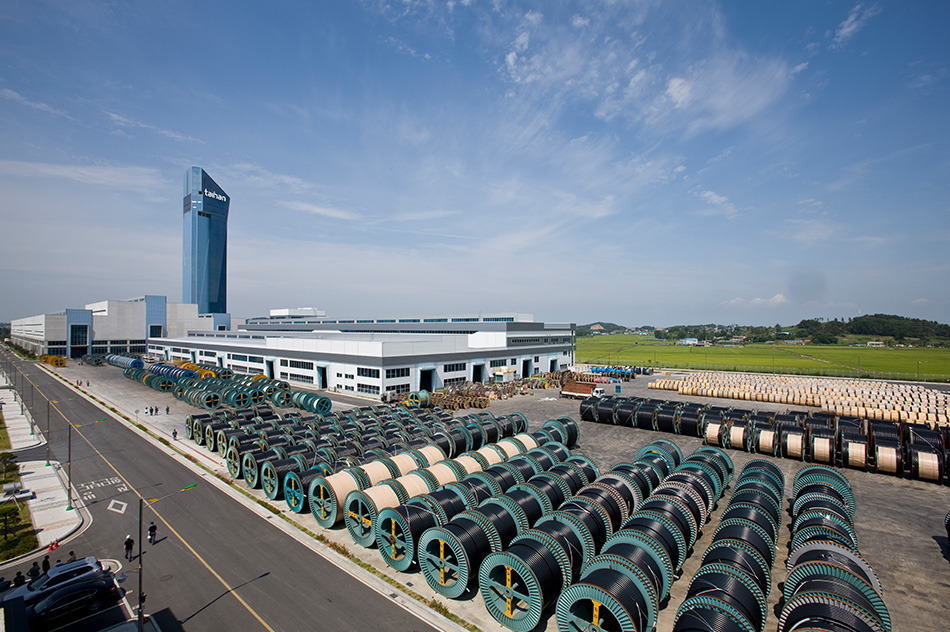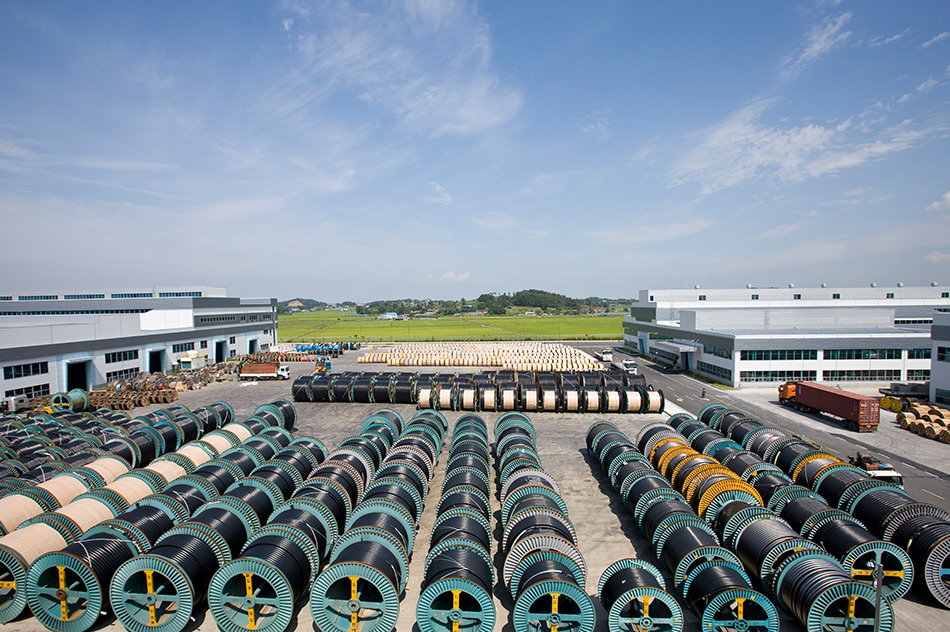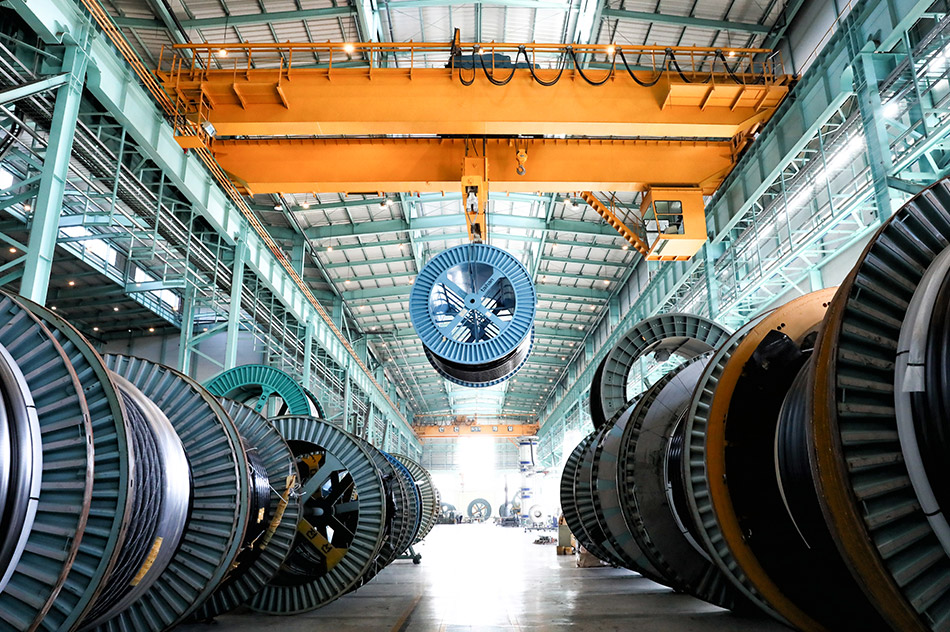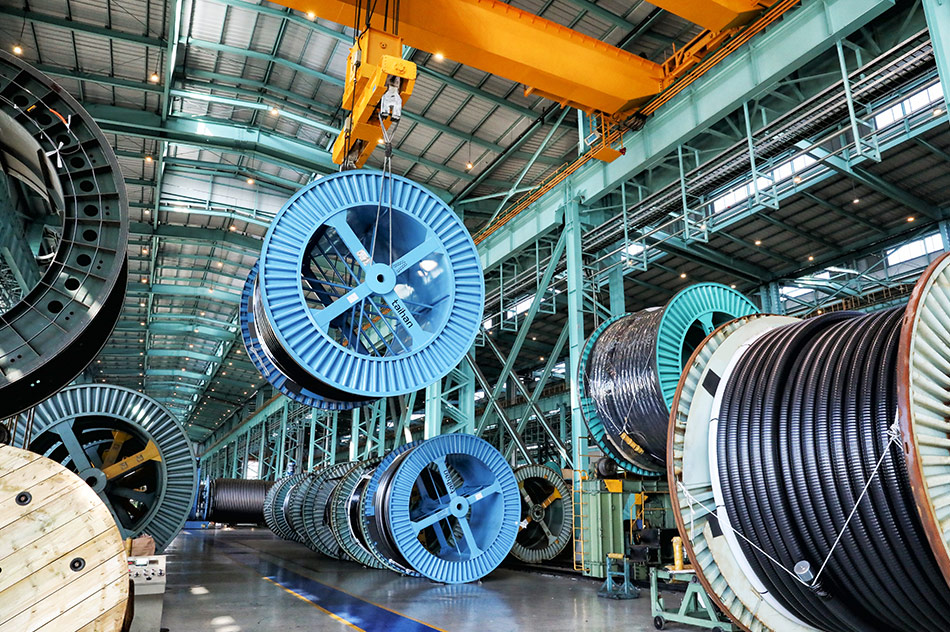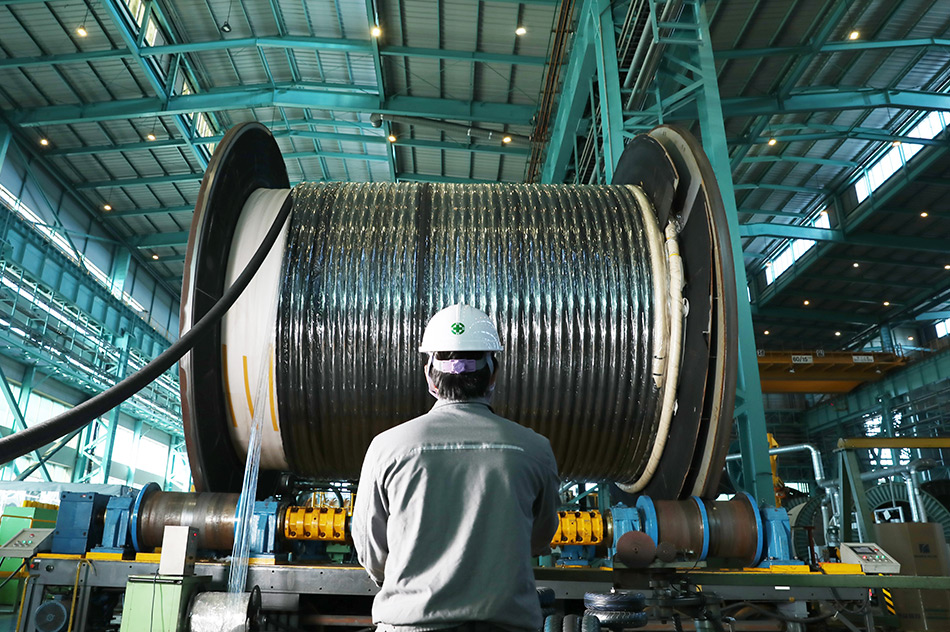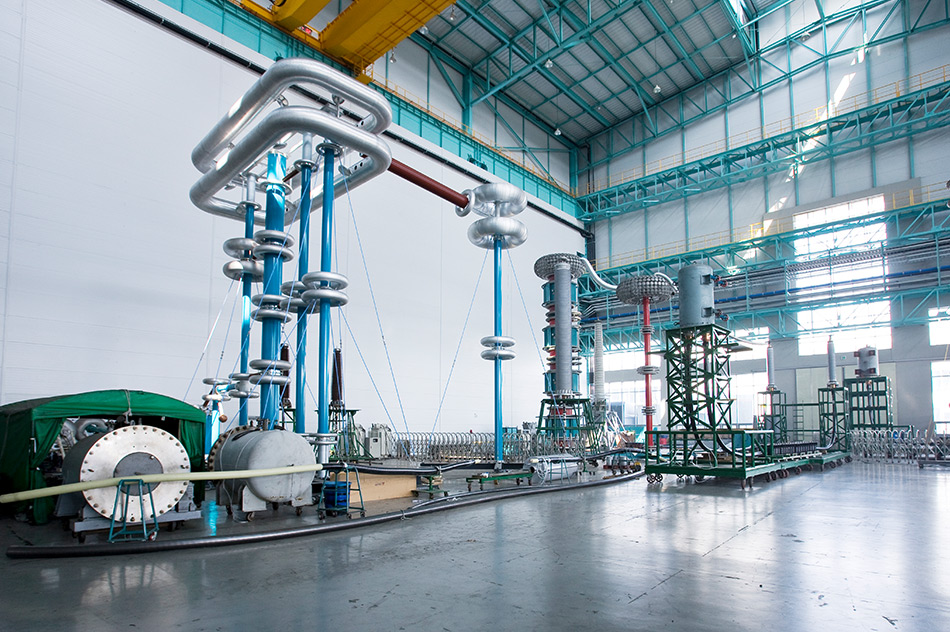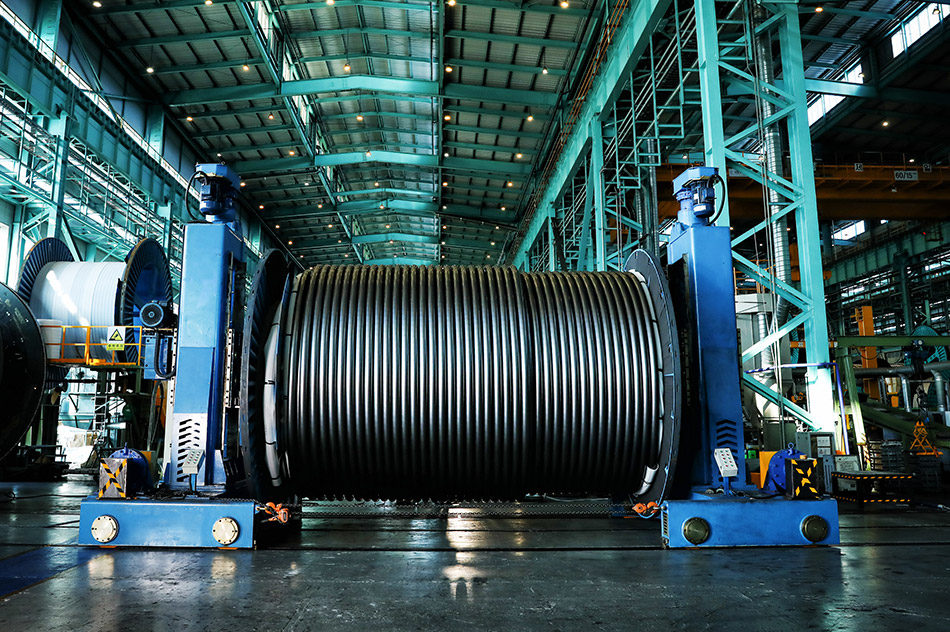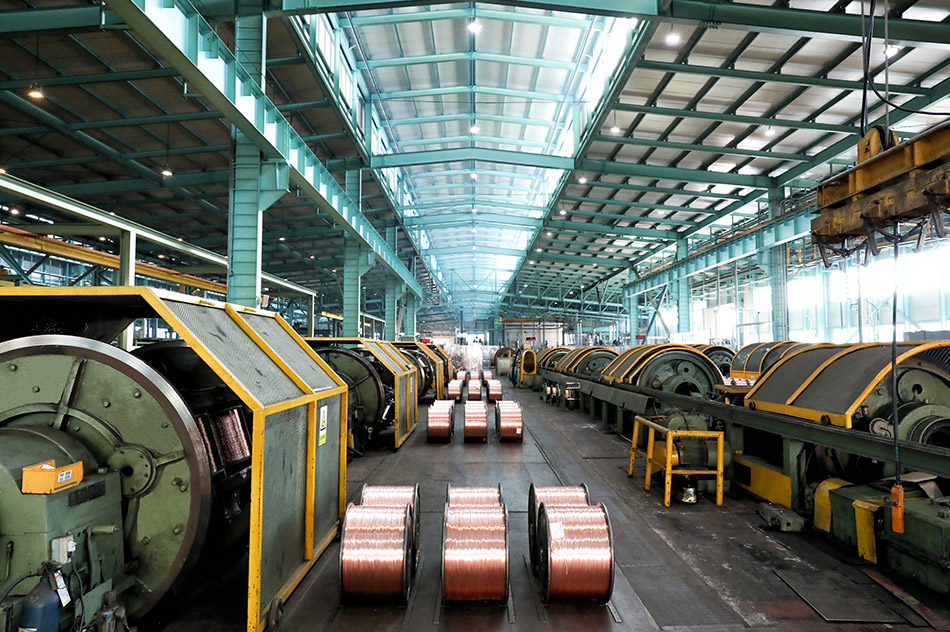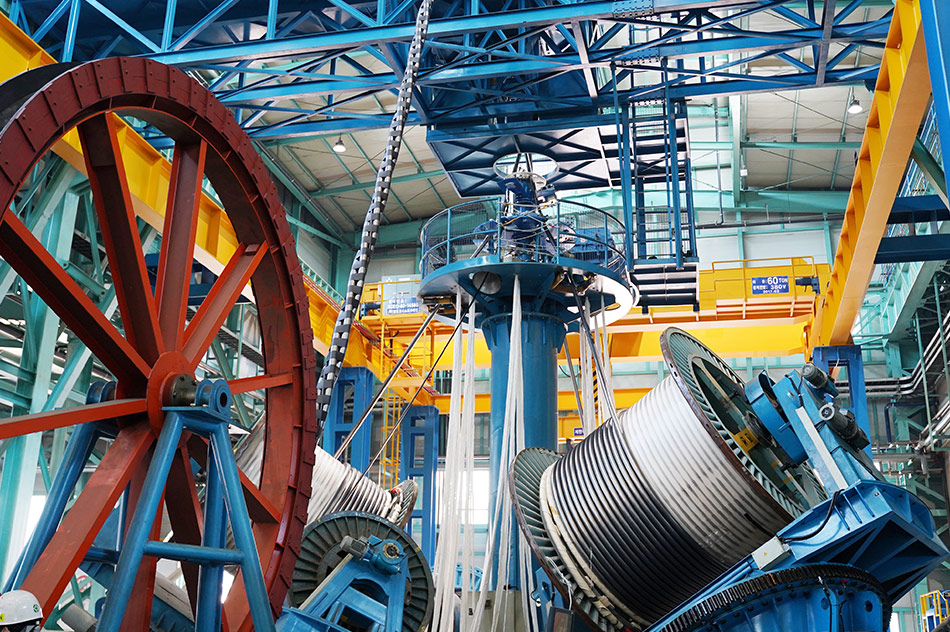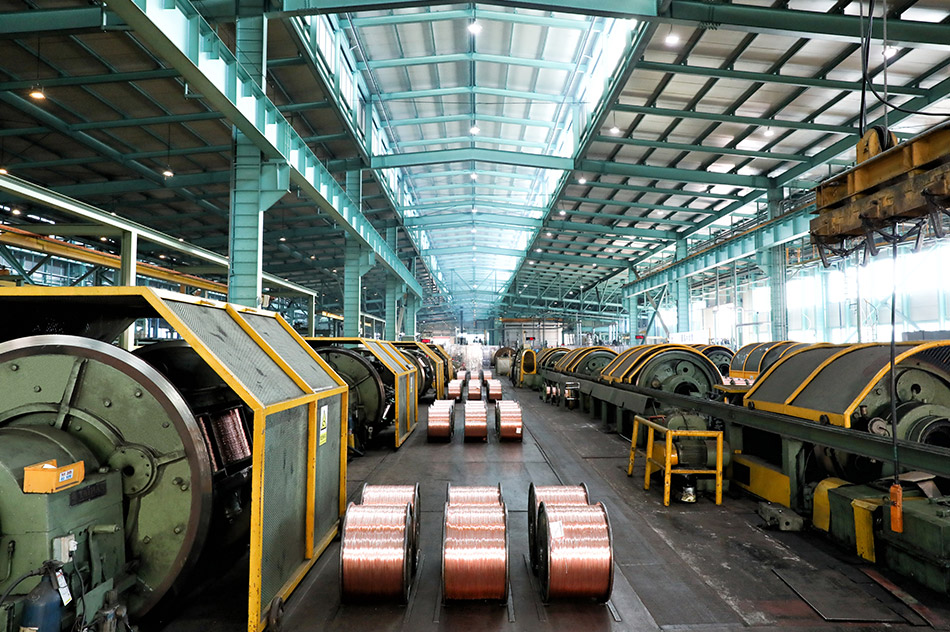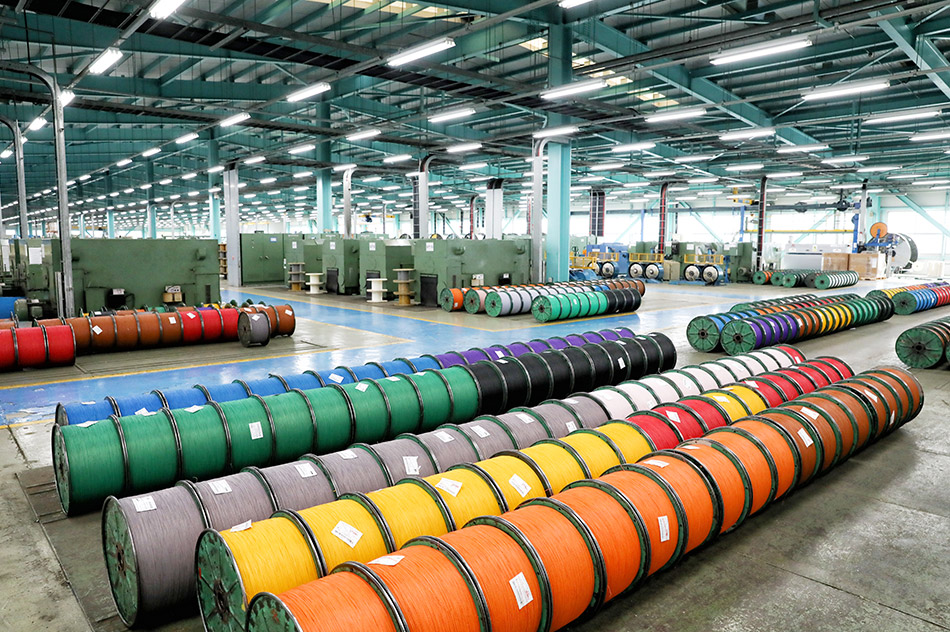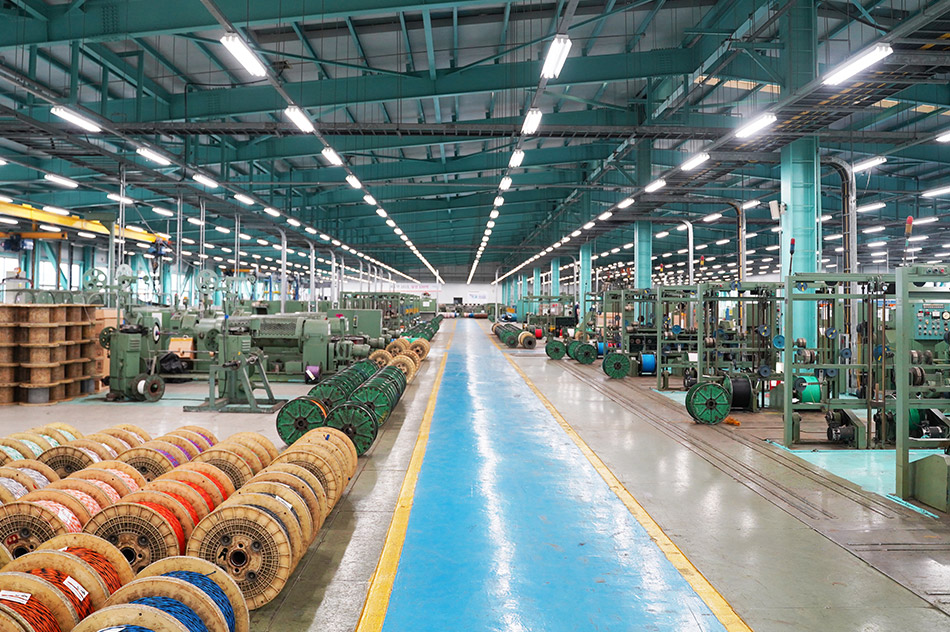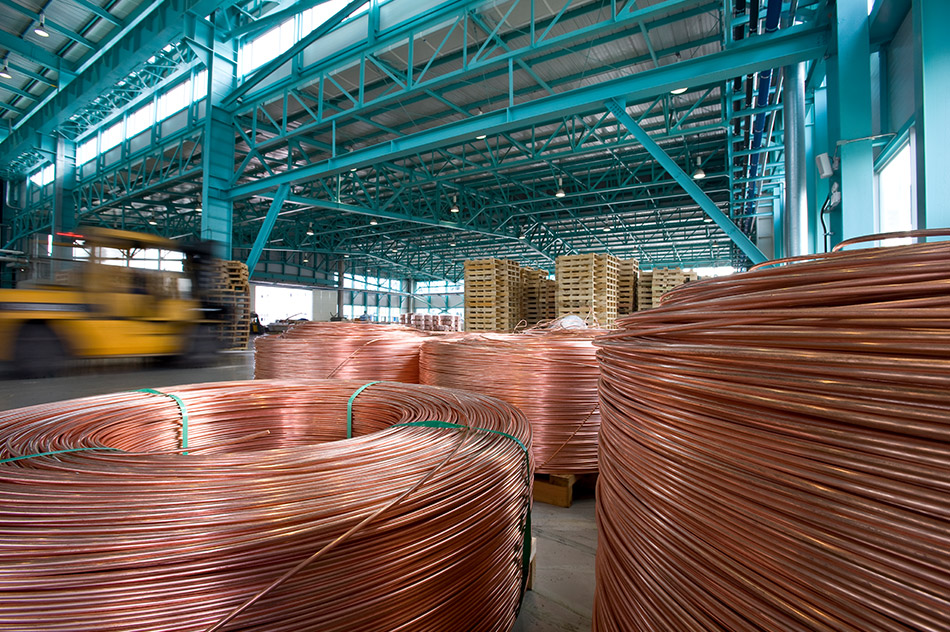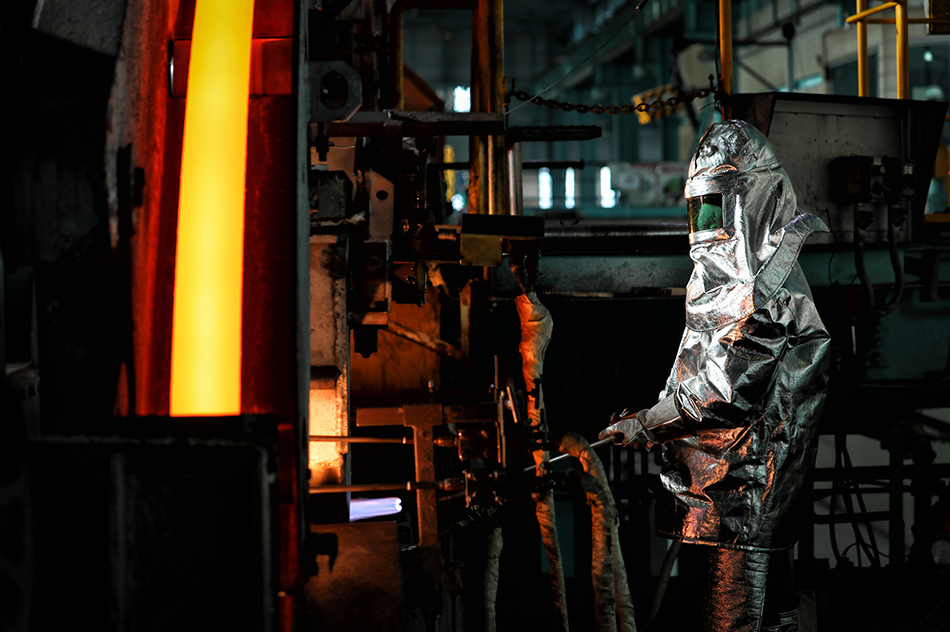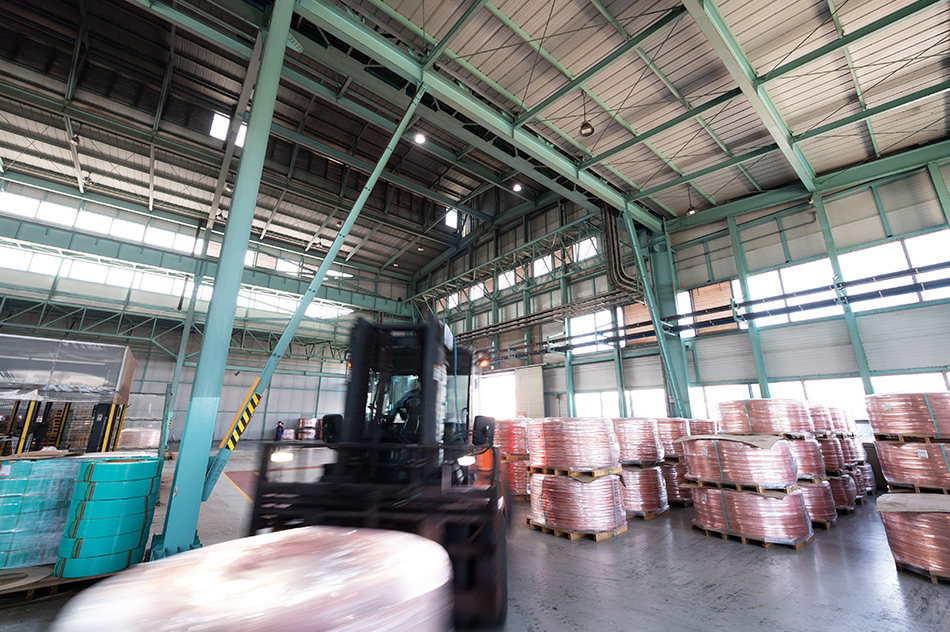 The Plant at a Glance
Contact Information

Address

870, Daehoman-ro, Godae-myeon, Dangjin-si, Chungcheongnam-do, Korea

VIEW MAP

Tel